These beautiful Natural Birth Plan templates are for moms that wish to have a natural, unmedicated birth! They include both an editable word .docx page that lets you customize each section of your birth plan on the computer before you print it, and a PDF version that can be printed as is and filled out with a pen.
The most important parts of the birth plans are in the first page (pre-labor, labor & delivery, after birth), so that you can keep everything to one page if your prefer. The second page includes extra information about baby care and what you wish to happen in case of complications.
Packages Include:
Natural Birth Preferences Page (Editable Word .docx)
Natural Birth Preferences Page (Ready to Print PDF)
This Birth Plan Template is LGBT friendly, with the word Partner instead of Husband.
Design 1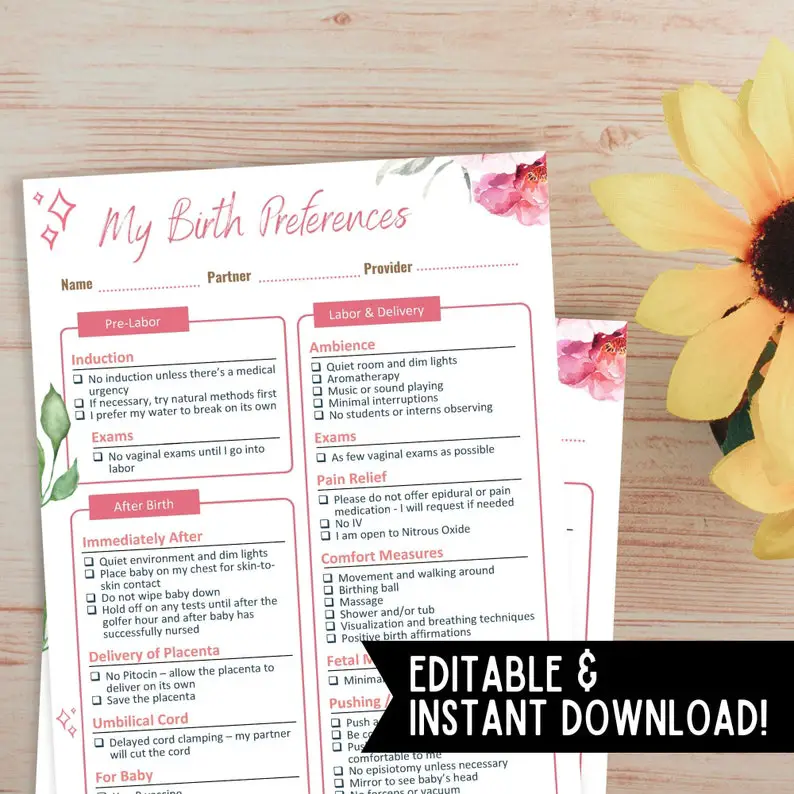 First page: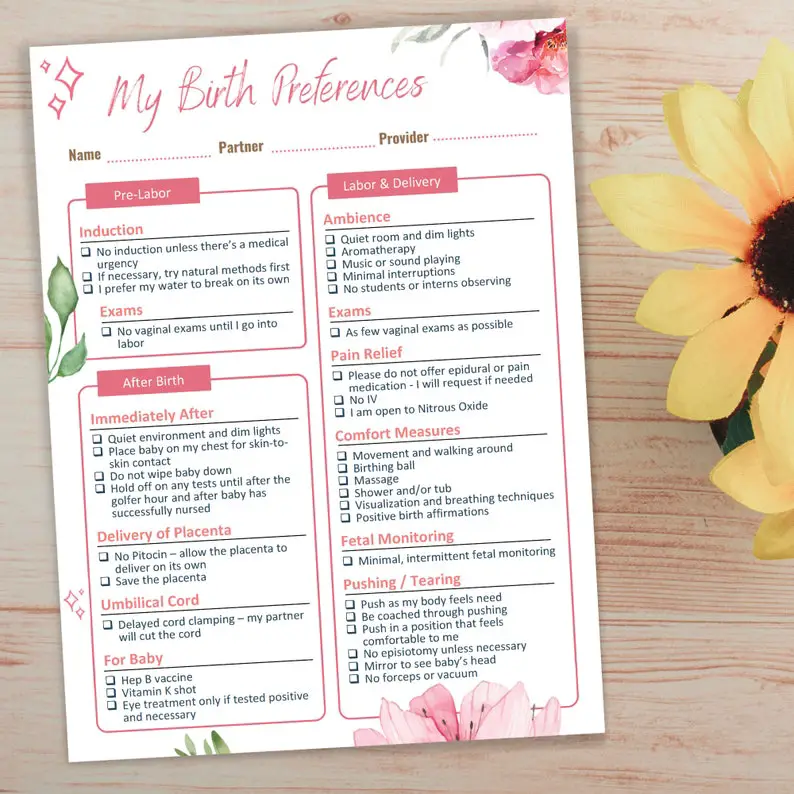 Second page: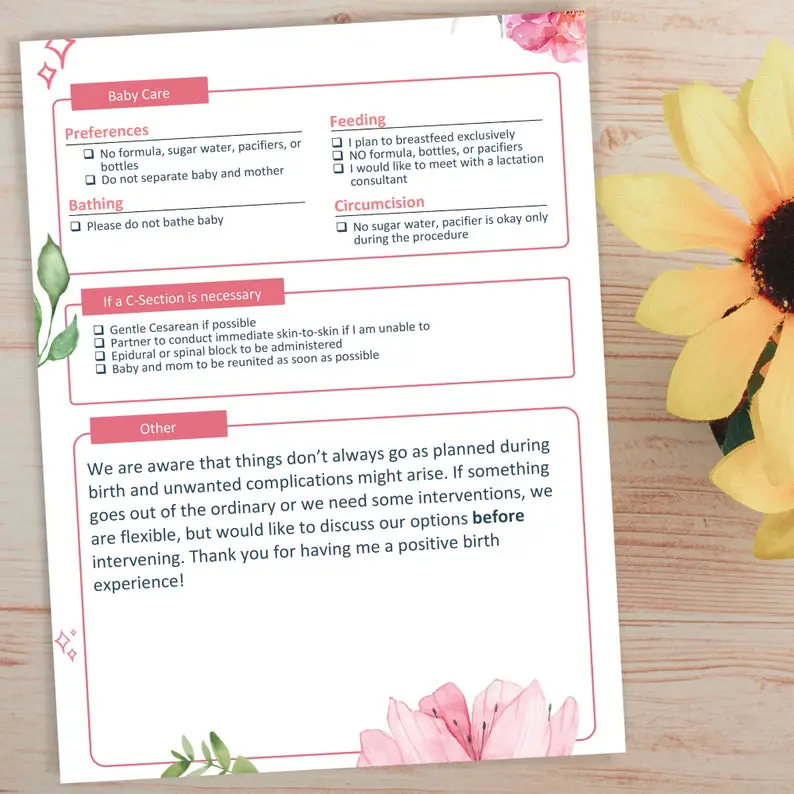 >> Buy the Natural Birth Plan (Design 1) on Etsy here <<
Design 2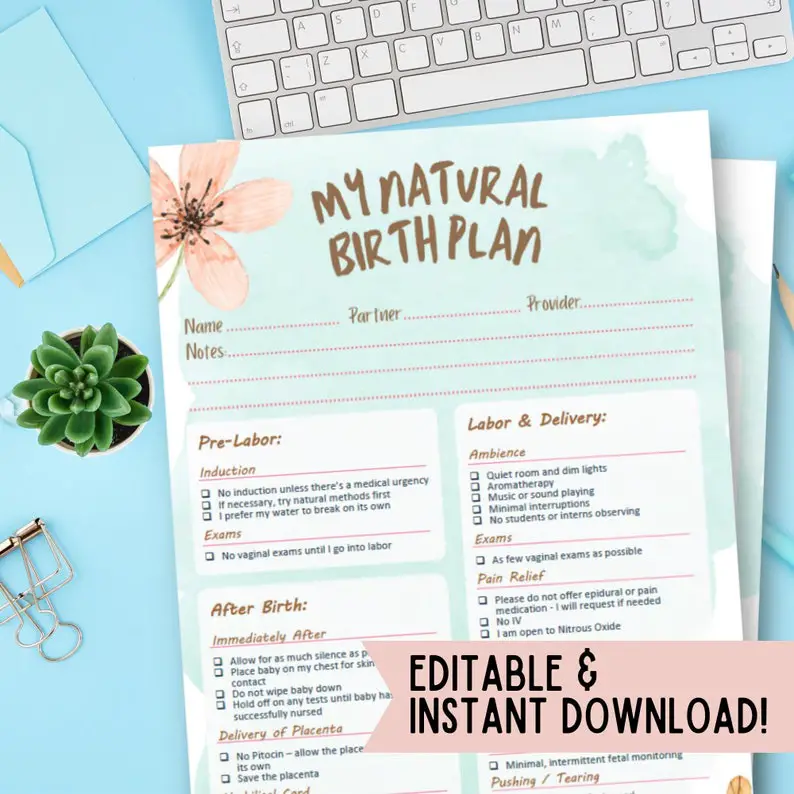 >> Buy the Natural Birth Plan (Design 2) on Etsy here <<
Design 3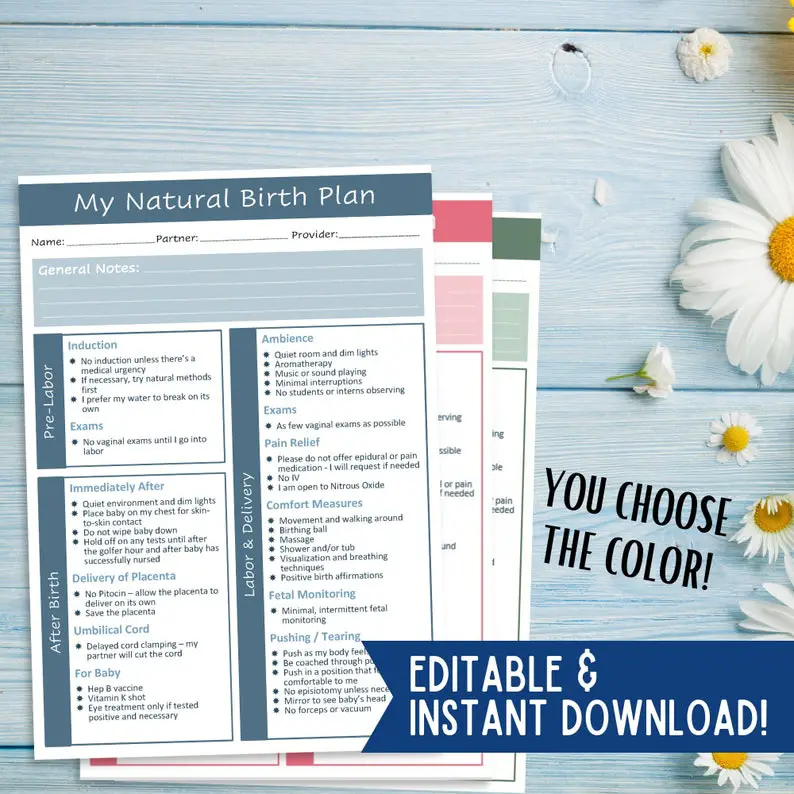 >> Buy the Natural Birth Plan (Design 3) on Etsy here <<
Design 4