Congratulations, your baby girl is now one month old, and wouldn't it be great to have some original newborn photo ideas that best capture this precious time. Taking monthly baby photos is a great way to remember and capture how gorgeous she is over these months. The pictures you take will be treasured for ever and it's great to be able to look back at these moments when your kids are older.
Rather than just taking photos of her in her crib or in your arms, we've come up with original ideas using props you're likely to have around the house to make the photos original and memorable.
So if you want some DIY baby photoshoot ideas for taking pictures of babies or newborns then read-on; we'll give you some great baby picture ideas in this article.
Creating the Perfect Picture Scene
When planning a baby photography shoot for a new-born baby, there are many things to think about. For some parents, picking a good theme or background is a good place to start. After you settle on this, you can better decide what equipment or props you need.
Some parents are happy with just a good warm blanket as the main prop and others like to go all out. Similarly, you might be happy to have a standard color photo, or you might be looking for a black-and-white photo to add originality to your album. What matters most is that you and your baby enjoy yourselves while doing whatever it is that you choose to do together.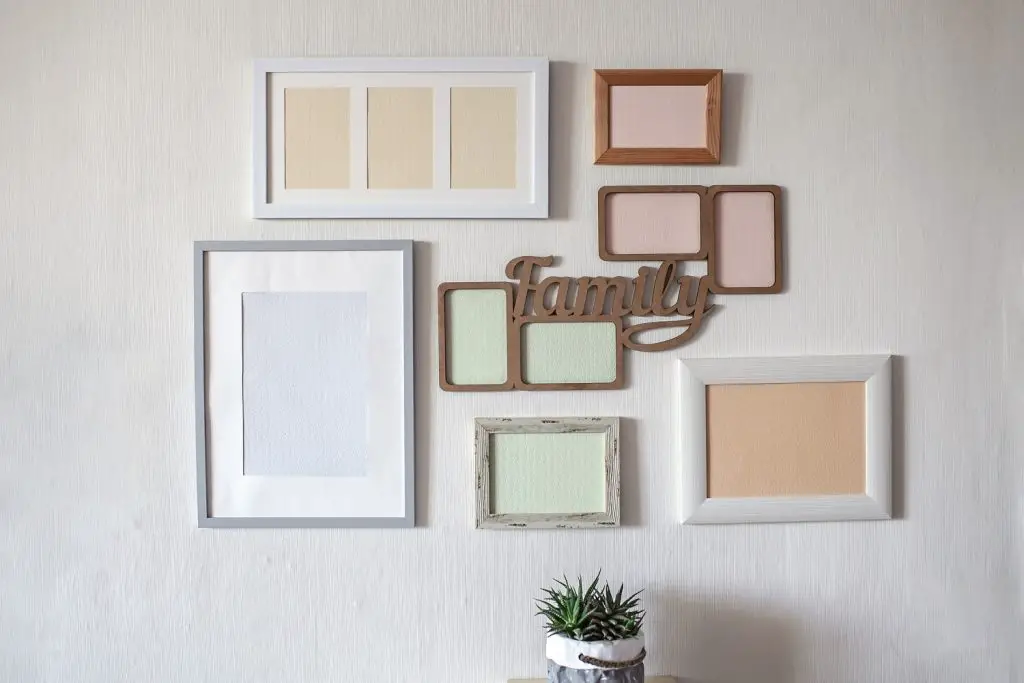 Creative Baby Photoshoot Ideas to Use at Home
Here are some baby photo ideas for capturing your daughter's first month:
Keeping with the season
Siblings portrait picture
Cradle chair photograph
Slumbering baby photograph
Baby with parents photoshoot
Hands and Feet Photos
Mother and Daughter
Daughter in a costume
Keeping with the Season
For each shot to be a major milestone photo-themed picture, why not take some simple cues from the holiday or season. If it's fall, use pumpkins and pine cones, and if it's summer, make a beach scene. When spring comes around, it might make sense to focus on flowers. For Thanksgiving or Christmas, you could use a backdrop of gifts or even a Christmas tree. You can also make use of a soft blanket since Christmas is a winter holiday. For other holiday celebrations choose topical props such as for Easter when you could decorate with vibrant colors and Easter eggs.
Siblings Portrait Picture
Photos of newborns with their older siblings are a timeless classic. By giving the sibling a role, you can get more natural-looking photos. Let them play with or read to their younger sibling in ways that are right for their age, like holding the baby or playing with a teddy bear. Dress them in colors that go well together. They might snuggle on the couch or bed, or the older child might kiss or watch the baby fall asleep.
Cradle Chair Photograph
Taking a photo of your baby in front of a rocking chair in a nursery or baby room can be a lovely and unique way to remember this precious time. Simply place the infant in the chair and provide as much bolstering as is necessary for a successful photo shoot. One of the best ways to show the baby's growth is to take pictures of him or her against the same armchair background from birth onward.
Slumbering Infant Photograph
Sleeping babies are easier to snap because they don't struggle as much. It's cute no matter how a baby is sleeping. A flower crown picture goes well for a newborn, regardless of whether it's a baby boy or girl. Babies should be laid on their sides with their heads and feet propped up with blankets and towels. Both wrapped and unwrapped side stances work well. There's nothing like a picture of someone lying on their stomach with their chin propped up on their hands. For the baby's protection, wrap the blanket around them, uncovering it only for the face. Don't cover the baby's nose because they need to be able to breathe easily.
Baby with Parents Photoshoot
A baby and their parents make for wonderful subjects for various photographic styles. When both parents hold the baby, it shows that they work together. In a traditional type of family photo, both parents look lovingly at their baby or each other. Pose ideas for photographing a newborn baby include rocking the baby, skin-to-skin contact, holding the baby in the parent's arms, draping the baby over the parent's shoulder, and lying side by side while the baby sleeps.
Hands and Feet Photos
To capture a stunning image of the hands and feet of a baby, you will need to rely on your creative abilities. Baby photo props often include the parent holding the infant with the infant's feet in their hands or the infant's hand wrapped around the parent's finger. An excellent idea would be to have the adults in the pictures hold the infants. When a baby is compared to any older family member, it shows how weak it is compared to them. Try clicking their feet when they are on their backs and rolling onto their stomachs.
Mother and Daughter
After a month has passed, the baby is usually calm enough to hold while you snap some classic, timeless photos. You and your daughter might have some fun if you wear matching outfits and these photos will be some of the easiest to pose for. Just hold your baby as naturally as you usually do; blow bubbles into their tummy, kiss them on the forehead, or hold their face close to yours.
Daughter in a Costume
You can dress your daughter with simple touches to reflect a princess or even a elements of a costume inspired by a popular kids' book or TV show. This can also be a cute photo idea, as you get to switch it up every month with lots of different, yet vibrant outfits.
Tips for Good DIY Baby Photoshoot Ideas at Home
For the best possible results in your DIY baby photoshoot, consider the following pointers:
Good Lighting
When taking pictures inside, it's important to use as much light as possible, so stand near a window or a well-lit appliance. The best time for a house photo shoot is first thing in the morning in a well-lit room with lots of doors and windows that let in natural light.
Don't forget, though, to stay out of the midday sun, which can be very strong. Make sure the light isn't too bright, because that could make your photos too bright or too dark.
Consistency
Do this especially if you want to add new pictures to your collection all the time. You can make a kind of series out of these pictures to show how your baby has changed over time.
Use of Colors
Use a simple image color like white or cream to keep things looking natural. Because of this, all of the pictures will mainly focus on your newborn. But if you want more color, find a way to blend the hues and contrasts so they go well together. Blue, yellow and pink are always safe baby colors.
Safety Around Pets
Consider whether or not including the family pet in the newborn photos will be a good fit for the human and animal subjects. The pet needs to be quiet and patient around the infant. Don't try to force the issue. Don't take any chances by allowing the pet to be close to the infant. Since the pet isn't a prop, you might need more time and patience when taking pictures of it. You will need to have patience as well as the ability to adapt.
Conclusion
Taking beautiful photographs of your newborn child doesn't require the skills of a professional photographer. All it takes is a little forethought and preparation.
Once you have your camera ready, all you have to pick is any of the one-month baby photoshoot ideas we list in this article, and try out the concept with your daughter. These baby photoshoot ideas are not only home friendly, but they are also easy and cost-friendly to try out. However, ensure that you know to put all the necessary safety precautions when doing a DIY baby shoot at home.
Taking photos is a fun way to mark an important moment in your child's life that you can look back on in the future. So, use the tips in this article for your baby's photoshoot.