Are you pregnant and looking for mom to be blogs to follow in 2022? Then you landed on the perfect page!
Why you should follow a Mom to Be Blog
Being pregnant is such an exciting time in life, but it also comes with so many doubts and worries and, sometimes, a little bit of anxiety about what's coming.
I remember when my wife was pregnant with our first daughter: such mixed feelings of being incredibly happy and excited, and terrified at the same time! And the same happened when I got pregnant with our second daughter. Even though we already had a child, I was still personally going through the whole pregnancy experience for the very first time, and it was overwhelming at times.
Not to mention that being pregnant and then stepping into motherhood can also be a lonely time for a mom to be or a new mom. You might feel pretty isolated if you don't have any friends that are going through the same experience! And if you are taking time off on maternity leave and you don't have a good network of friends to socialize with, it can be tough.
My wife struggled with the lack of social interactions when she went on maternity leave for example. She went from working 5 days a week in the office, interacting with people the whole time, to spending the whole day at home with baby. And we didn't have a good network of friends at the time, so it took her some time to adjust and find her feet.
For me it was a bit easier, because by the time I got pregnant we knew a lot more people. Plus, I don't crave social interactions as much (I like being alone 🙂 ).
That said, what really helped my wife and I get through the emotional roller coaster, the uncertainties and the isolation / loneliness, was finding and reading other mom blogs.
There's something about reading other moms' experiences that helps you feel like you are part of a bigger community. Plus, through their comments or Facebook groups, it can be much easier to make "online" friends with other moms going through the same journey!
Who Writes Mom to Be Blogs
The authors of these pregnancy blogs are all real-life moms, sharing their journeys through pregnancy, childbirth, motherhood and parenting. From the difficult times, with their own tips on how to make it through, to the joyful moments.
Some of their posts will make you burst into laughter, some will give you strength and hope in knowing that "this too shall pass". Some will give you tips and recommendations on how to deal with certain situations. Others will inspire you with ideas on what to do, so that you can have lots of fun while going through your journey.
Also, most of them offer some sort of deals / coupons (or even free stuff!), which is always a bonus when having a new baby and being on a tight budget!
Related: Baby on a Budget: Top Tips on How to Save Money with a New Baby
Why I chose these Parenting Blogs
While some of the parenting blogs listed below are quite big and well known, with already lots of followers, most of them are actually smaller and less known blogs. Some might grow to become famous blogs, some might not.
However, the reason why there's a mix of both, is that one thing I found out since I started blogging is this: getting your content out there as a blogger is not easy! But that doesn't mean that the content is not good or useful. On the contrary, it might be better than an already famous blog … just Google hasn't found out yet.
It actually takes a lot of work and research to get your blog to grow and appear in the first pages of any search engines. I won't go into all the technicalities, but know that it's all very strategic 🙂
So, not all blogs listed below are easy to find in Google when you search for mom to be stuff, but they still might be a perfect fit for you. Plus, you've probably found the big and well known blogs yourself already, haven't you? And I am guessing you are looking for something that resonates with you a bit more …
Then check out below a list of 50+ inspiring Mom to Be Blogs that you could follow in 2022. No matter your interests, there's something for everyone in this list.
Mom to Be Blogs to follow in 2022
Note that the new mom blogs below are in no particular order. And I hope you don't mind, but I am going to start with my own blog here 🙂
1) CONQUERING MOTHERHOOD
I started Conquering Motherhood mid-2020, shortly after the end of the first lockdown due to covid-19 here in New Zealand. I had an amazing birth experience back in October 2019 and I always had this desire to share what I knew with other moms to be, so that they could stop being scared about childbirth and just enjoy the experience.
I guess lockdown gave me the time and opportunity to seriously look into starting a blog, giving me a platform to share my journey. Since then I have expanded the blog to talk about anything in relation to pregnancy, childbirth and life with little babies.
I incorporate my views, tips and recommendations in every post I write and, if you want to follow me, feel free to subscribe to my newsletter 🙂
Check out this article of mine on 20+ Fun Things to do while pregnant.
2) THESE HUNGRY KIDS
These Hungry Kids is a mom blog covering topics on all things motherhood, written by a labor nurse and mama to three. From pregnancy to birth, parenting, toddler activities, and beyond, you'll find all things mommy and more.
Check out this article on how to Make Labor Easier: Common Mistakes Women Make in Labor
3) PREGNANT CHICKEN

Pregnant Chicken is definitely one of the best mom blogs for how humorous most of its article are. The blog covers the following topics in depth: pregnancy, labor and delivery, postpartum and baby.
My birth story was actually featured on this blog and you can read it here: Hypnobirthing – my pain free delivery story.
Also check out this article on 7 things every pregnant woman should do, at least once
4) PULLING CURLS

Pulling Curls is a great pregnancy blog and incredible resource for expecting moms. The author, Hilary, is a labor & delivery nurse for almost 20 years, as well as mom of 3 kids. 
She also offers an Online Prenatal Class for Couples! If you are interested in taking her course, you can sign up here and get 10% OFF by using the code SAVE10.
Check out her article on What You REALLY Need to Do to Have a Healthy Pregnancy & Breastfeed.
5) MOMMY ON PURPOSE

Mommy on purpose is one of my top mom blogs. The author, Carly, has an incredible sense of humor that comes out in every article she writes. I love how reading her blog is almost like having a conversation with your best friend.
She offers lots of tips for motherhood and you can check out one of her articles: Foods to avoid after giving birth (or, can I eat this, please?).
Carly also offers advice and tips for moms that want to start a blog. If you are thinking about starting a mom blog, definitely check her blog out!
6) THOUSANDS OF MILES AWAY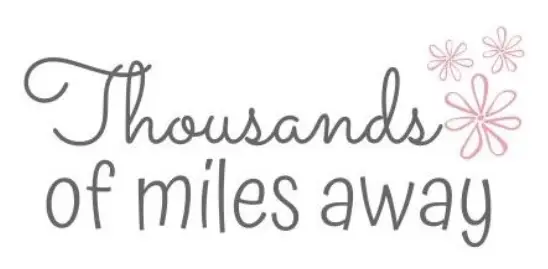 Thousands Of Miles Away is a blog for moms who live far away from family and friends. Tips and inspo on how to go through pregnancy and motherhood when you don't have your mom and your siblings to ask for help.
This blog resonates so well with me: I live in New Zealand, but all of my family is in Italy. Check out this article on how to cope with first pregnancy when you just relocated.
7) KIN UNPLUGGED

Kin Unplugged helps millennial moms to relax and enjoy motherhood. It provide guides and actionable steps to make life easier and more enjoyable for frazzled new moms growing their families. It's also here for millennial women who are planning to grow their families!
Check out this article on Birthing Playlist: 49 of the Best Birth Music for all 4 stages of labour
8) SMART MOM IDEAS

From pregnancy to postpartum to money tips and more, Smart Mom Ideas is for moms who want a smarter way of life.
Check out this article on 16 Best morning sickness remedies.
The founder, Elna, actually has more than one blog, including Twins Mommy, where she helps other moms start a blog as a business opportunity. Her freebies really helped me out when I started Conquering Motherhood, so I would really encourage you to check it out if you are also thinking about starting a blog 🙂
9) MOTHER AND BABY LOVE

Mother and Baby Love is a mom to be blog that supports new moms through their pregnancy, breastfeeding and postpartum journey. You will find motherhood hacks, inspiration and all things mom and baby.
Check out this article on Essential Baby Registry Items- The Registry Must-Haves as Voted by Moms 
10) ALL ABOUT BABY BLOG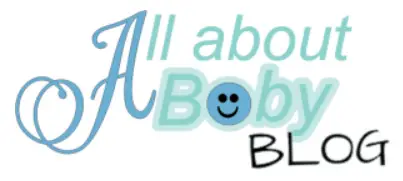 All About Baby Blog will take you trough your whole journey from pregnancy and breastfeeding to motherhood and parenting. Helpful tips and experiences to make your life easier.
Check out this article on How to stop morning sickness in early pregnancy.
11) SWADDLES N' BOTTLES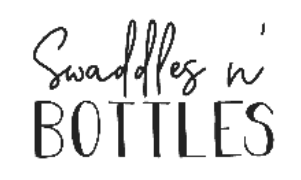 Swaddles n' Bottles helps moms with pregnancy and beyond. Covering pregnancy, childbirth, the newborn stage and breastfeeding, it's full of tips for moms to be and newborn babies.
Check out her post on Natural ways to speed up labor and avoid exhaustion.
12) HAVE TWINS FIRST

Are you expecting twins? Then this is the perfect twin mom blog for you!
Have Twins First provides twin pregnancy, baby registry, baby sleep, feeding baby, and toddler tips for new and expecting parents of both twins and singletons.
Check out this article on Preparing for Twins: The Ultimate Lockdown
13) MIMOSAS & MOTHERHOOD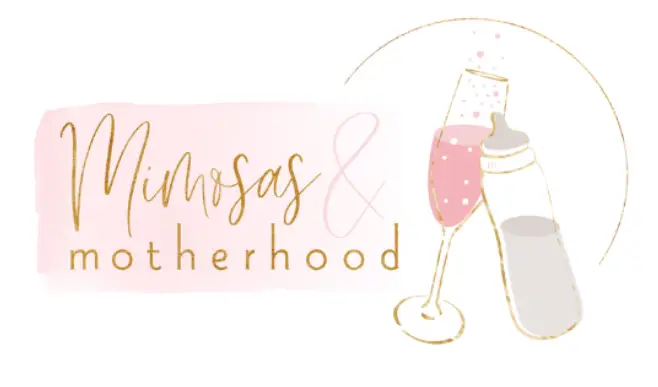 Mimosas & Motherhood is a family and lifestyle blog focusing on pregnancy, postpartum and parenting in the little years. Full of easy DIY tutorials and crafts, simple family-friendly meals and tons of information for new and expecting parents, this Atlanta-based blog is mom favorite!
Check out this article on 5 Must Do's to prepare for childbirth for the first time.
14) SCARY MOMMY

Scary Mommy is one of the largest, most influential and trusted sources of entertainment and information for millennial moms online. The founder, Jill Smokler, started Scary Mommy back in 2008, and made it into one of the most successful mom blogs out there.
What's great about Scary Mommy is that it is a community of millions of "imperfect" moms, supporting each other through laughter, empowerment, and the shared experience of motherhood.
The topics covered by Scary Mommy are endless, including a big section on pregnancy, childbirth and postpartum.
Check out this article on What Is Nesting In Pregnancy, AKA Why Am I Scrubbing The Bathroom Ceiling… Again?
15) THE POSTPARTUM PARTY

The Postpartum Party is written by a certified pediatric sleep consultant whose goal with her blog is to help new moms celebrate motherhood. This pregnancy blog is full of baby sleep tips, nursery ideas, baby registry must haves, fun printables and more!
Check out this article on 15 Baby Nursery Must Haves for Optimal Sleep.
16) EVIDENCE-BASED MOMMY

Samantha, the author of Evidence-Based Mommy is a PhD Chemist and Public Health expert. In her blog she combine science and wellness to help moms and their kids thrive.
Check out here section on Pregnancy, Birth and Breastfeeding.
17) SHARING LIFE'S MOMENTS

Sharing Life's Moments is about helping women to make every moment count by sharing quick and easy recipes, screentime reviews, financial freedom tips, and family life resources. 
The blog covers a variety of topics, including a Parenting section with very helpful tips for moms to be and new moms. Check out this article on 3 Things To Expect When You're Expecting.
18) SASSY SMART AND SIMPLE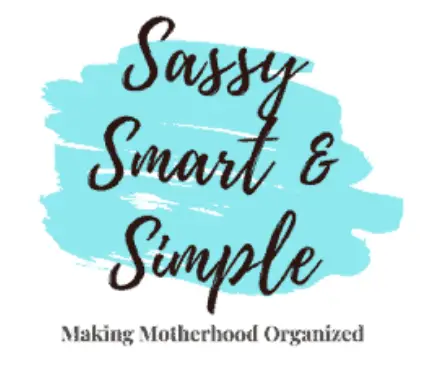 Sassy Smart and Simple is a mom blog all about ways to crush mom life and be more organized. There are tips about baby, parenting, organizing home, budgets and life, holidays, and travel with family. 
Check out this article on An Epidural for Labor & Delivery: Why You Shouldn't be Ashamed.
19) LORENA & LENNOX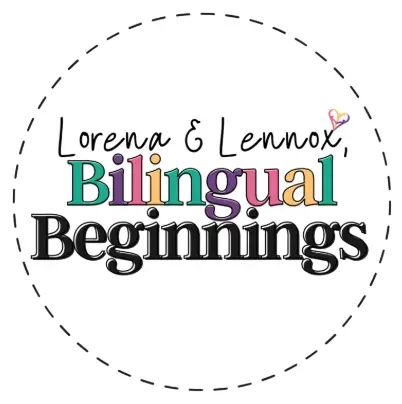 Lorena & Lennox is a motherhood blog that transcended into a bilingual parenting blog. Here you can follow Lorena's journey as she raises her son Lennox in a minority language. She writes about approaches and tips on raising bilingual children. She also makes free Spanish printables for kids and dabbles around with Latin American recipes and lifestyle.
You can also find a wide array of parenting tips such as play-based learning ideas, baby and toddler tips, and more! Check out this article on Baby Registry Essentials for Mama and the Nursery.
This is the perfect blog I wish I had followed when I was expecting my first daughter. I am raising her in a minority language (Italian), and one thing I found is that it is not easy!! Kids will always gravitate towards the main language they hear, and teaching them your minority language actually requires a lot of patience. This blog has all the tips to make it work!
20) MODERNSHIPSTERMAMA
Clarissa, the author of Modernshipstermama helps mamas find style, sanity, and sisterhood! Her blog is filled with fashion, home, and kids ideas to make life easier and more beautiful.
Check out her article on Best nursing-friendly dresses for postpartum.
21) MOMBRITE

Mombrite is a kids activities blog with lots of fun science and crafts all throughout the year. It also covers motherhood topics such as pregnancy, postpartum and breastfeeding.
Check out this article on Pregnancy Weight Gain by Week: How Much is Normal?
22) CENZERELY YOURS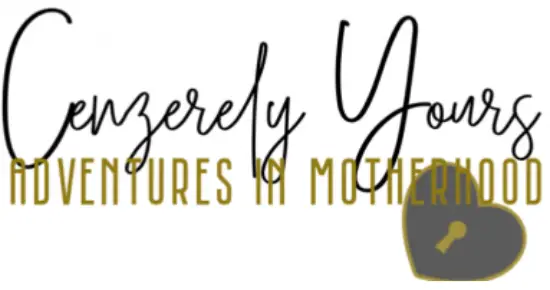 Cenzerely Yours is a passion project of a teacher turned mom blogger sharing all things babies, toddlers and kids including fun and free printable, activities, games and more.
Check out her article on Ultimate First Trimester To Do List
23) THRIFTY NIFTY MOMMY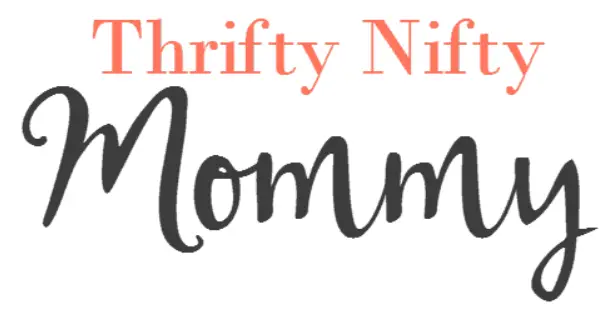 Thrifty Nifty Mommy was founded by Janessa, mother of five beautiful children, thinking of reviewing the highest quality products for mothers like her. Here you will find a lot of useful information about pregnancy, baby products and more.
Also, Thrifty Nifty Mommy recommends tested recipes, tips for traveling with children, as well as saving methods that will be useful with a large number of children.
Check out her article on 7 Prenatal Tips to Help You Achieve Your Best Pregnancy.
24) TWIN MOM AND MORE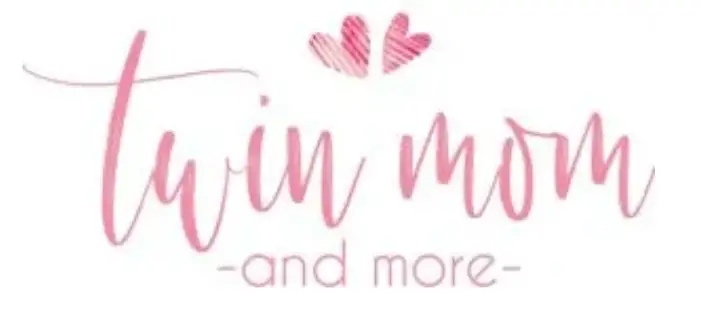 Twin Mom and More is another perfect twin mom blog if you are expecting twins! Lots of tips for pregnancy, labor and delivery.
Check out her post on Giving Birth to Twins: 9 Questions About Twin Labor and Delivery Answered.
25) VERY ANXIOUS MOMMY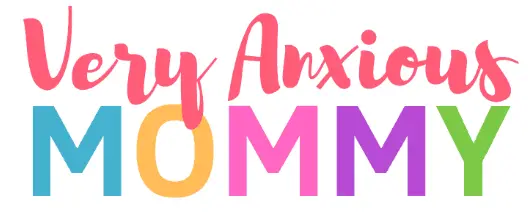 Very Anxious Mommy is another great parenting blog where you will find lots of helpful tips for budgeting and motherhood, including pregnancy and postpartum.
The blog also has a very helpful section for parenting kids with autism without losing your sanity.
Check her article on What to Pack in your Hospital Bag for a C-Section Delivery.
26) JUST SIMPLY MOM

Just Simply Mom shares some of the best tips for moms of all stages of being a mom! The blog provides some relatable experiences, tips, and tricks to the joys and challenges of pregnancy and childbirth through raising babies and toddlers.
Check out her post on How Does Childbirth Really Feel?
27) BLUNDERS IN BABYLAND

Blunders in Babyland offers practical tips you need to overcome your baby blunders so you can enjoy every precious moment with your new baby. With a section on Pregnancy, including lots of baby names and information on breech babies, it could be the perfect mom blog for you to follow.
Check out her article on Turning a Breech Baby: 10 Ways to Turn a Breech Baby Naturally.
28) PLUS SIZE BIRTH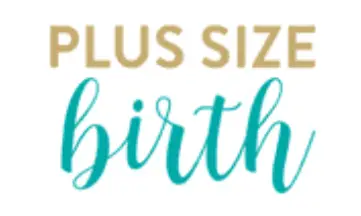 Plus Size Birth shares a collection of birth stories, helpful resources, and evidence-based information to empower plus size people who are trying to conceive or pregnant.
Be sure to also check out the Plus Mommy Podcast featuring body positive activists, writers, actors, birth professionals, and moms.
29) MOTHER RISING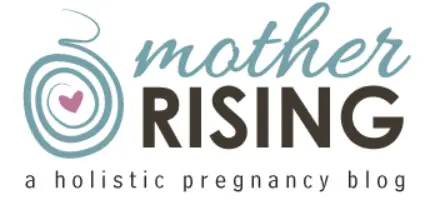 Mother Rising is a holistic pregnancy blog created by Lindsey, a childbirth educator, doula, and mother of three. Lindsey has oodles of experience in the pregnancy advice arena and this experience is reflected in the positive and inspiring tone of the blog.
Check out her article on Decreasing Labor Pains: A New Parents Guide.
30) MAMA NATURAL

Mama Natural is run by childbirth educator Genevieve and it features videos and articles on "natural" childbirth, healthy eating, and breastfeeding.
The blog also provides evidence-based resources, tools, and inspiration for every trimester. And it is medically reviewed by their team of certified nurse midwives.
Check out her article on The Best Pregnancy Books for Natural Mamas/
31) THE BIRTH HOUR

The Birth Hour is the go-to place for moms to be that are eager to read lots of birth stories in preparation for birth! You will honestly find a birth story for any circumstance.
The blog also covers pregnancy and postpartum struggles and triumphs.
Check out one of the articles on Unplanned Cesarean & Healing Scheduled Cesarean Birth Stories.
---
Thanks for checking out this list of inspiring mom to be blogs to follow in 2022!
Did you come across any other motherhood blog that would be perfect for moms to be and that you think should be added to this list? Or do you have a blog yourself?
Feel free to let me know in the comments below, I'd love to hear from you 🙂
Did you find this useful? Pin It!