These beautiful visual birth plans can be edited and customized by yourself.
What's Included
1) A 2-page PDF (size A4) as shown in the pictures of the listing, that you can print at home
2) A word document of the same birth plan that you can edit yourself to add or remove icons if you wish. You can edit everything in the visual birth plan excluding the title (it's an image) and the colors of the icons.
3) A word document with extra icons for your to use, as per image in the listing
*Note. You do not need to be proficient in Word to be able to edit the plan. However, good knowledge of the software is required, particularly when editing or adding text notes, and moving images in front or behind the text.
Here's a quick video on how to edit the birth plan in Word: https://youtu.be/cI4anhOulyA
The Different Colors
Green icons skew positive. They represent things that you want your birthing team to do. I.e. allow for free movement during labor or proceed with delayed cord clamping.
Pink icons, on the other hand, skew negative. They represent things you do not want your birthing team to do. I.e. Do not do an episiotomy or do not bathe baby after birth.
Printing
Once you have received your visual birth plan, it's time to print. Your birth plan is best to be printed on good quality white paper. Alternatively you could laminate your plan for extra durability.
Visual Birth Plan Templates
Design 1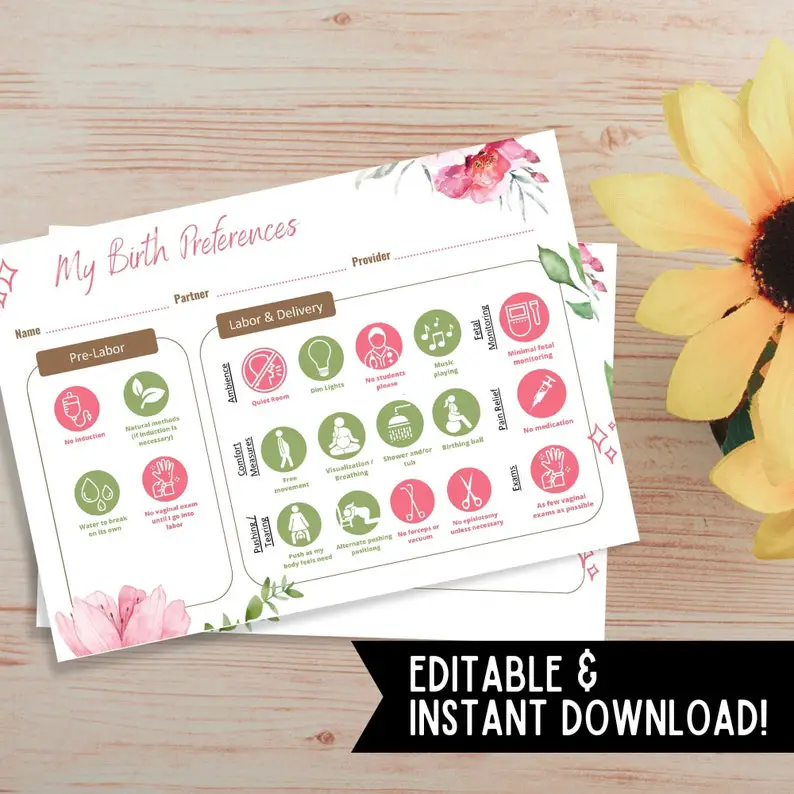 First Page: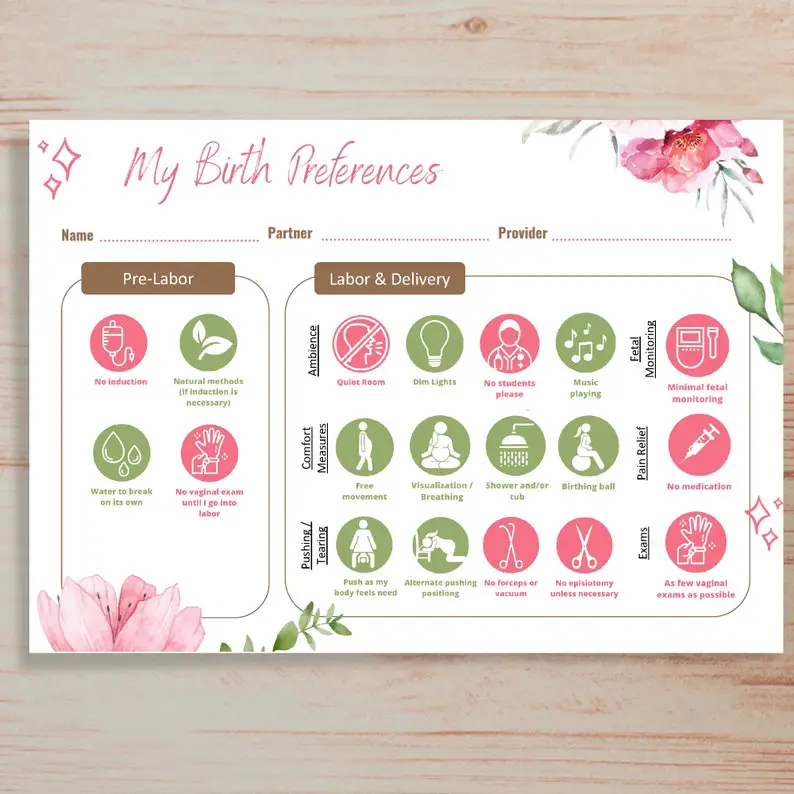 Second Page: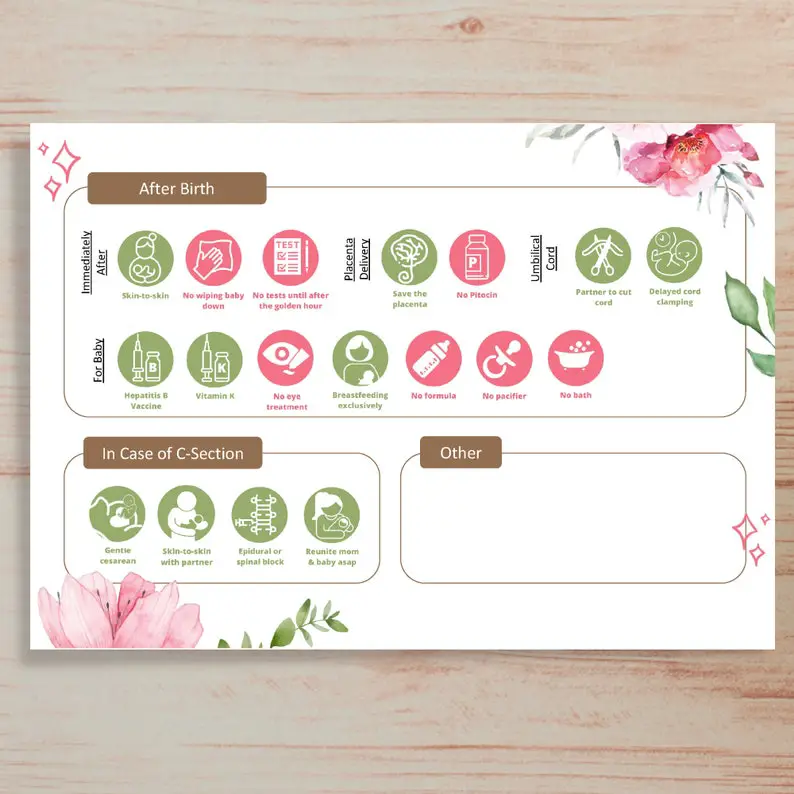 Extra Icons: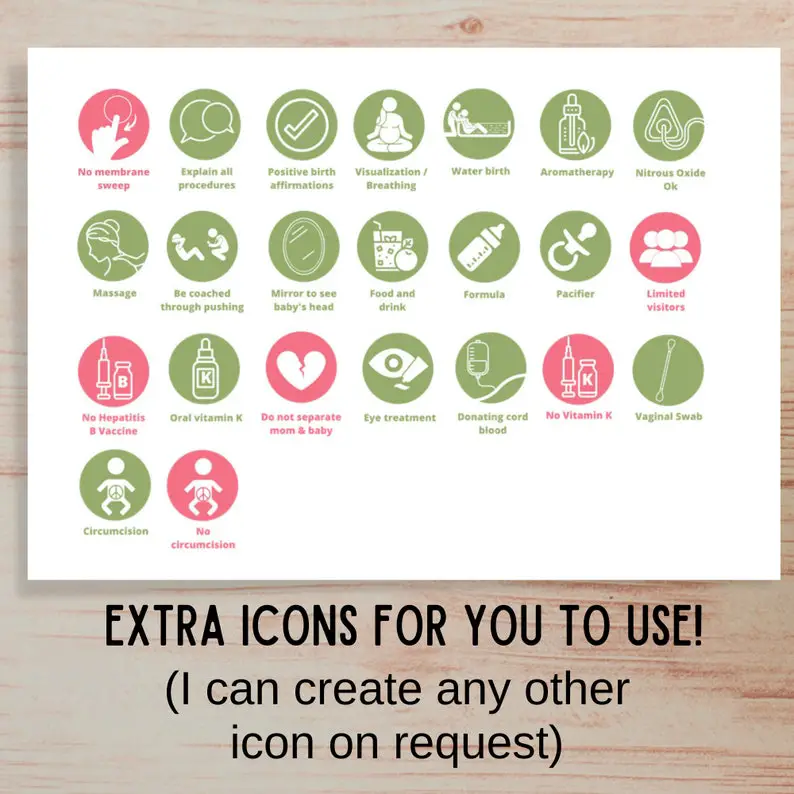 >> Buy the Visual Birth Plan (Design 1) on Etsy here <<
Design 2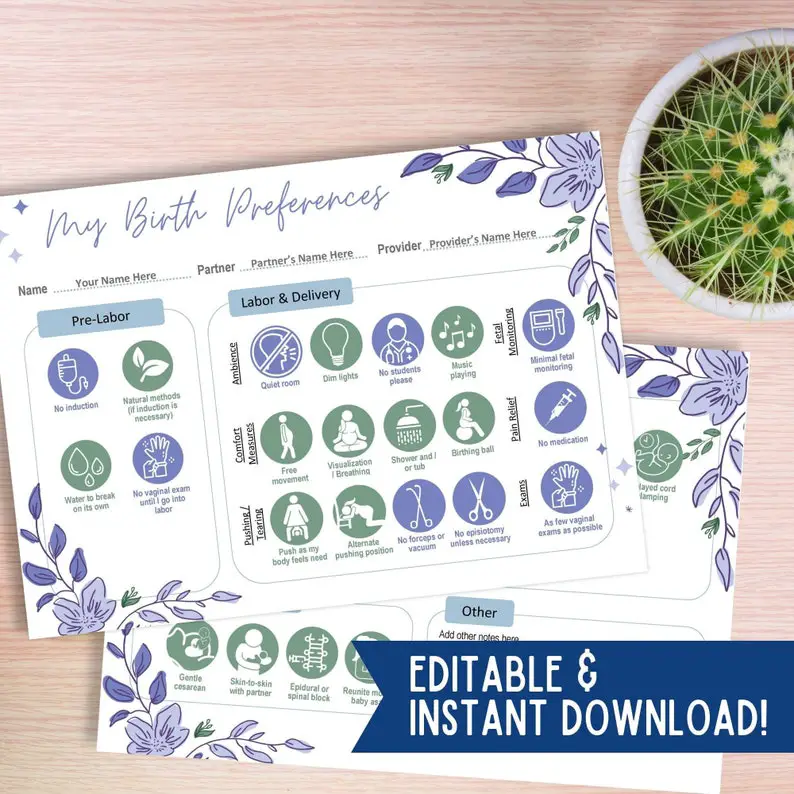 >> Buy the Visual Birth Plan (Design 2) on Etsy here <<
Design 3