Want a beautiful piece of art with a birth flower for each member of your family? This is the perfect gift for a family member or mother's day gift!
These printable birth flower prints are for a family of 3, 4, 5 or 6 people, displaying the birth flower of each family member, the birth month, and the name/meaning of the flower. The digital prints are available in either color or black and white.
This is an "EDITABLE INSTANT DOWNLOAD" that includes a high resolution, printable/downloadable photo (JPEG or PNG) and PDF.
You are expected to edit and customize this design yourself: you can upload any of the provided flowers images and edit any of the text (family names, birth months, flower names and meanings).
You can do this all through your browser using "JetTemplate". You can move words, change fonts and enlarge, rotate and shrink text/images. Check out this Youtube video on how to use JetTemplate to edit this print.
Personalized Birth Flowers Digital Prints
3 Family Members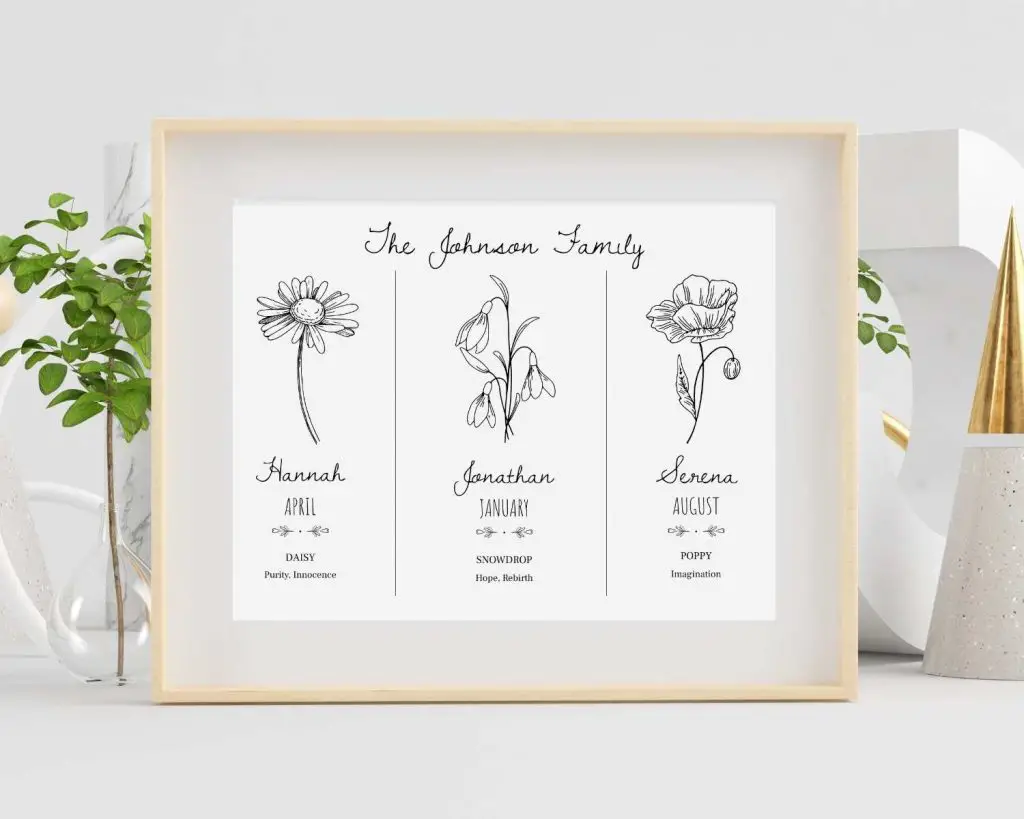 >> Buy this Birth Flower Digital Print in Black and White on Etsy here <<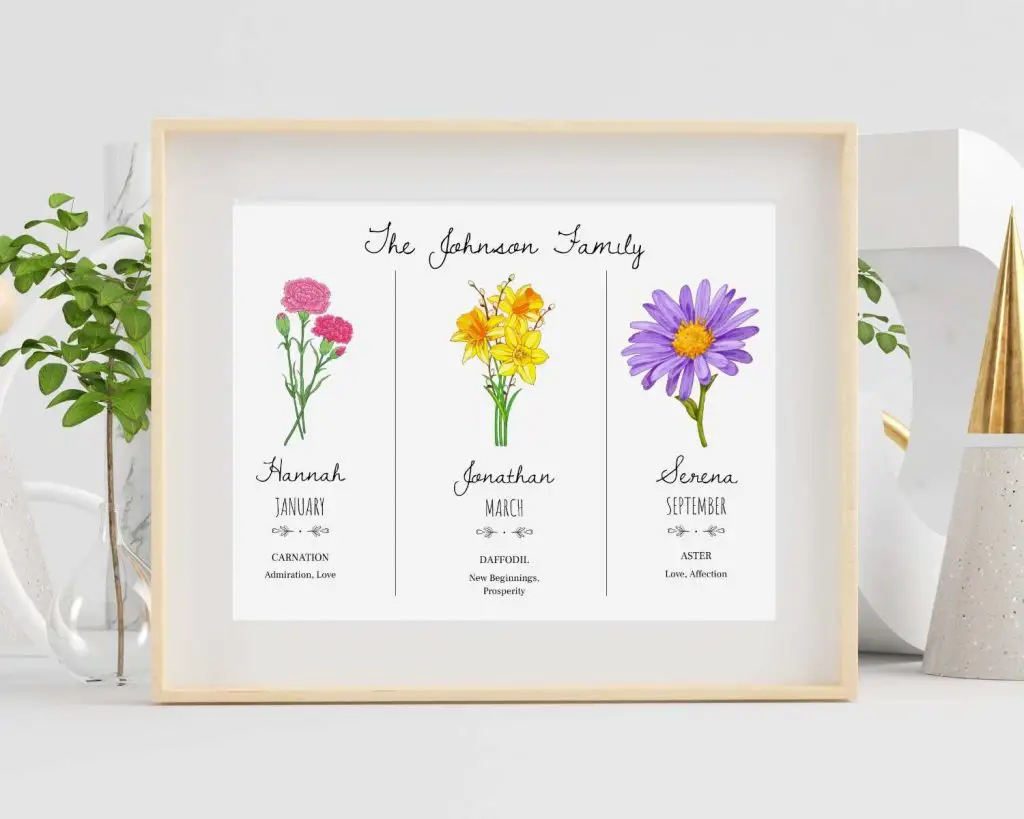 >> Buy this Birth Flower Digital Print in Color on Etsy here <<
4 Family Members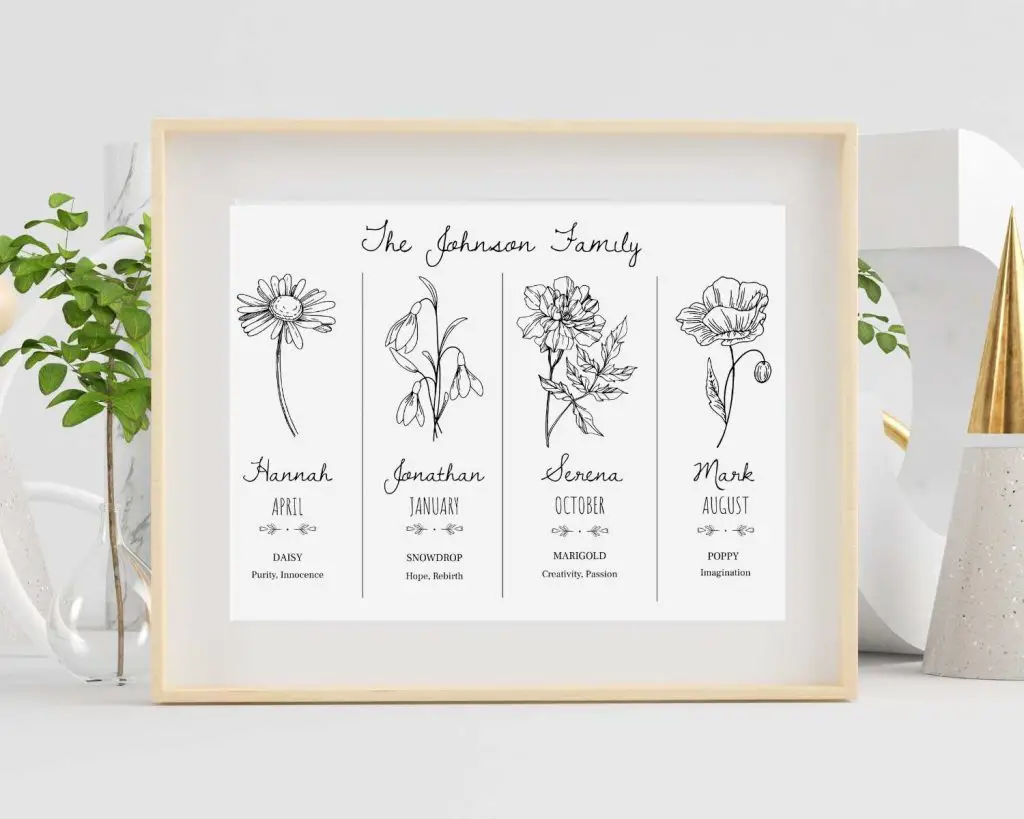 >> Buy this Birth Flower Digital Print in Black and White on Etsy here <<
>> Buy this Birth Flower Digital Print in Color on Etsy here <<
5 Family Members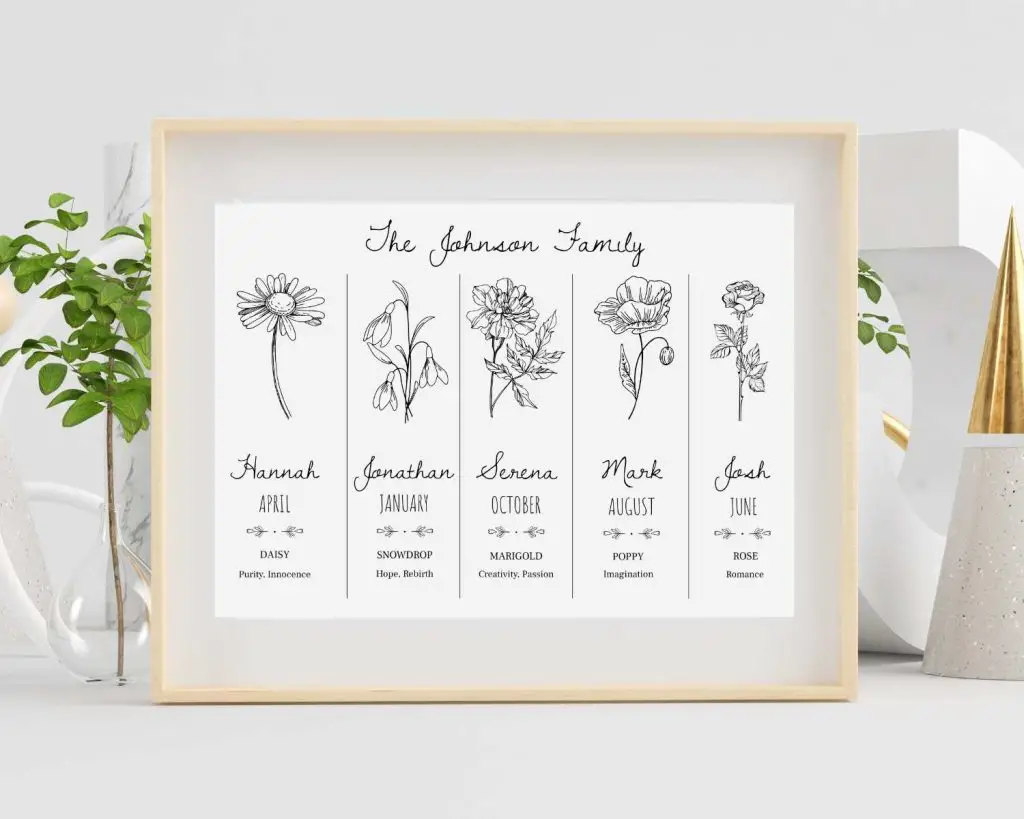 >> Buy this Birth Flower Digital Print in Black and White on Etsy here <<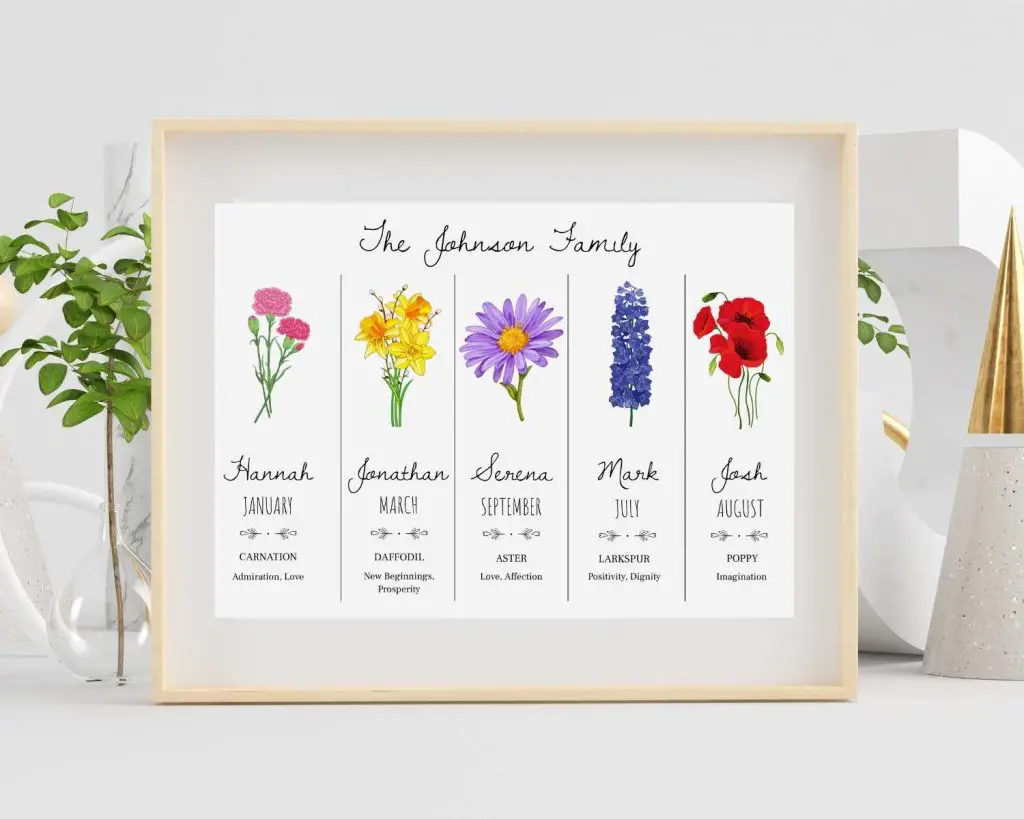 >> Buy this Birth Flower Digital Print in Color on Etsy here <<
6 Family Members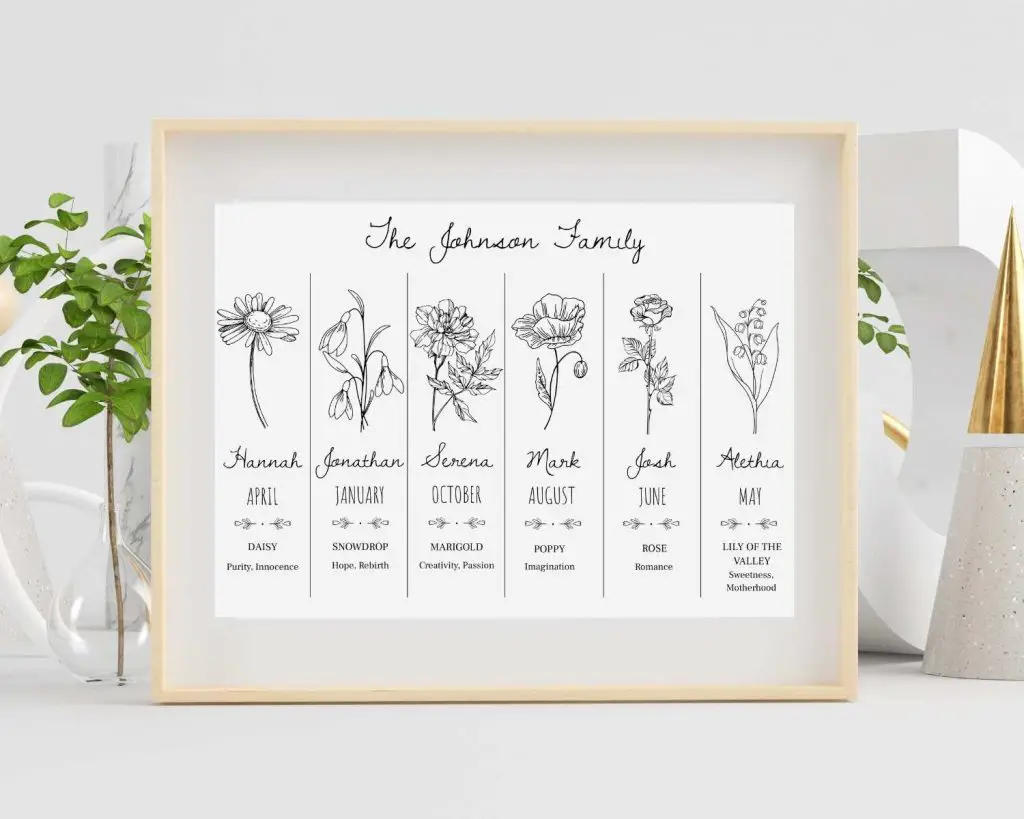 >> Buy this Birth Flower Digital Print in Black and White on Etsy here <<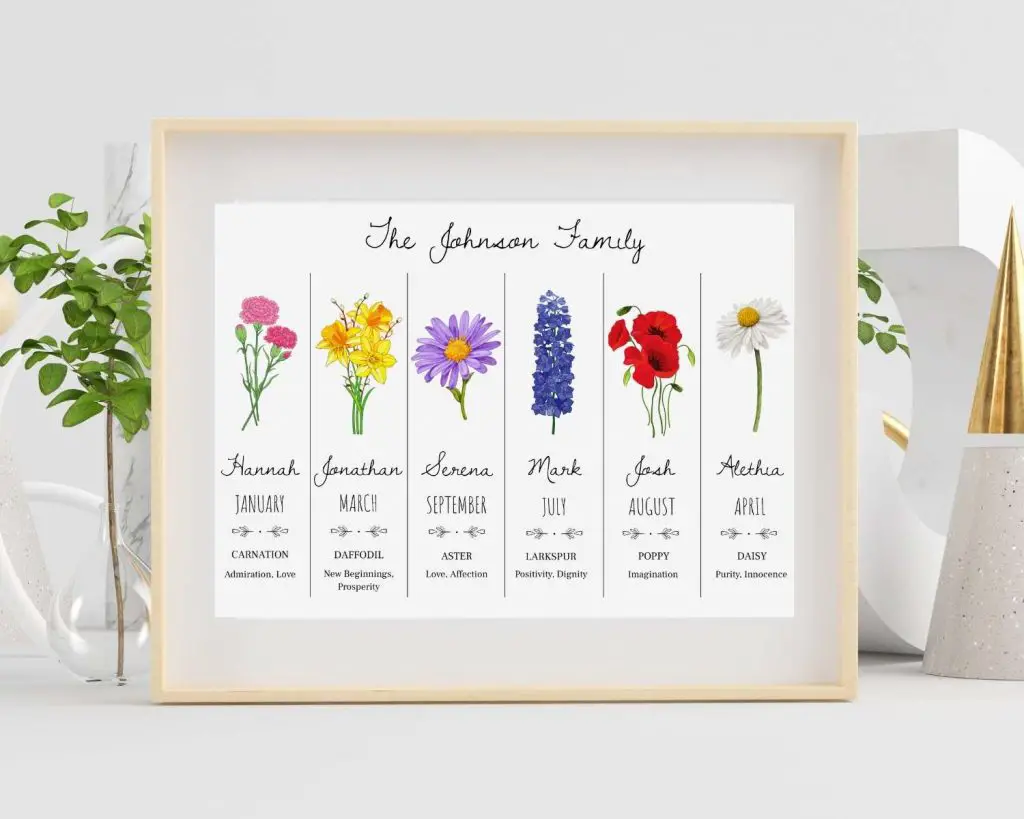 >> Buy this Birth Flower Digital Print in Color on Etsy here <<