This article may contain affiliate / compensated links. For more information, please see my disclaimer here.
Congratulations! If you landed on this page it means that you are on the right track to achieving the most wonderful birth.
Hypnobirthing is way more complex than just listening to some relaxation music, birth affirmations, or practicing breathing techniques. It requires lots of patience and discipline. And it needs to be done right.
Related:
– Hypnobirthing 101 – the basics for a positive birth experience
– The Most Powerful Birth Affirmations for a Positive Birth Experience
– Hypnobirthing breathing techniques
– Best Free Hypnobirthing Apps
Here I have put together a list of the top 5 online hypnobirthing classes. Because I know going to a face-to-face class is not always possible or the preferred method of learning.
My selection is based on the material and support provided. In fact, support with hypnobirthing is key. You want to make sure you understand everything right and be able to reach out for help if there's anything you need clarification with.
My Top Picks:

#1 Hypnobubs / Hypnobirthing Australia
#2 KG Hypnobirthing
#3 Hypnobirthing Cloud
#4 Positive Births
#5 The Positive Birth Company
It is important to note that there are so many cheap imitations out there created by people that do not have the necessary qualification or experience to teach a hypnobirthing course. All the courses recommended below are taught by certified practitioners. It is not worth compromising on your childbirth. So please do your research before choosing the right program for yourself and your baby.
Top 5 Hypnobirthing Online Classes
Different packages to choose from

Specific courses for c-sections as well

Various extra rescourses, including acupressure, breatfeeding, etc.

Private Facebook Group for support

Discusses different scenarios, including: breech births, advanced maternal age, c-sections, IVF pregnancies, etc.

Private Facebook Group for support

Includes a on-on-one with the practicioner

Comprehensive pack of extra resources

A package is also available for new moms to handle stress when baby arrives

Private Facebook Group for support

Regular Facebook live Q&A sessions

Infant Feeding Guide included
#1 Hypnobubs / Hypnobirthing Australia
Hypnobubs (also called Hypnobirthing Australia for the aussies 🙂 ) is the greatest resource for online hypnobirthing classes. Hypnobirthing Australia was actually founded by the same person that funded Hypnobubs! So the material of their online classes is exactly the same. In fact, if you want to enroll into the Hypnobirthing Australia online courses, it will re-direct you to Hypnobubs.
When you enroll in one of their courses, you will receive expert tuition from a Hypnobubs certified practitioner trained to the highest standards. All practitioners are taught by the director, Melissa Spilsted, who is internationally recognized as a leading expert in hypnobirthing education.
They offer a variety of different courses, so you can choose the most appropriate one, depending on your needs and budget. For a list of available classes, click here. All courses include:
Immediate access
Comprehensive video lessons
MP3 practice tracks
Extra resources such as ebook, birth rehearsal, scripts, worksheets, etc.
Exclusive birth videos
Online support
The basic package is US $149. The extra resources can also be bought separately if you wish. Check out their Online Store.
What's awesome is that they also have a Positive Cesarean Birth Course for those mum-to-be that are going to have an elective c-section. You do not need to have a vaginal birth to experience a calm, empowering and positive birth experience!
And an extra bonus is that if you are being a bit indecisive, you can sign up for a free course preview and pregnancy relaxation MP3.
Sign Up for the FREE COURSE PREVIEW <- here.
If you want to read a wonderful birth story of a woman that did the course with Hypnobirthing Australia, you can read Belinda's Birth Stories here!
Related: Hypnobubs / Hypnobirthing Australia: a review from a Hypnobirthing enthusiast
#2 KG Hypnobirthing
KG Hypnobirthing offers a hypnobirthing course for US $100. The course includes:
12 hours of video content
The Hypnobirthing Book (online version)
Hypnobirthing relaxation audios
Support group
It is also suitable for mothers who may have a more complicated birth. In fact, they discuss the following scenarios: breech births, advanced maternal age, c-sections, IVF pregnancies, back-to-back babies, group B strep and longer pregnancies.
Note that all material is only accessible for 1 year.
#3 Hypnobirthing Cloud

Hypnobirthing Clouds offers an hypnobirthing online course for a similar price of US $129.
This class is taught by Kathi, a certified HypnoBirthing (The Mongan Method) instructor and is divided in 5 modules, with lots of video content.
By signing up, you get access to the material for 180 days, access to a private Facebook group, and personal support from Kathi, the founder of the course.
If you are being indecisive, Hypnobirthing Clouds also offers a FREE trial, which gives you access to most videos of the first module!
Sign up for a FREE TRIAL <- here
#4 Positive Births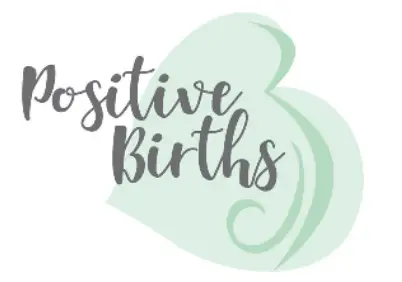 Helen from Positive Births is a certified HypnoBirthing Practitioner from New Zealand. While based in Auckland, she offers online courses as well as face-to-face classes.
Online classes are held on Zoom and are scheduled by demand with a minimum of 4 couples and maximum of 10 couples joining. The cost is NZD $425 and it includes sessions for a total of 12.5 hours and extra resources such as audio tracks. It also includes a free one-on-one session so you can have all your extra questions answered, have some personal coaching and feel super confident about your birth
I have personally taken Helen's classes and I highly recommend them. While you don't get all materials at once like with the other online programs, you get the benefit of taking part in live classes with other couples.
#5 The Positive Birth Company
The Positive Birth Company offers the cheapest online hypnobirthing course for what they offer!
The course include:
6+ hours of video content
8 audio tracks (option to have background music or voice-only)
A course notes booklet in PDF format
A fully editable birth preferences template to download and complete
A sample copy of completed birth preferences to use for reference
Access to a private Facebook group for ongoing support and daily positive birth stories
Regular Facebook Live Q&A sessions with Siobhan Miller, founder of The Positive Birth Company
A fully comprehensive Infant Feeding Guide from Little Peach London (covering breastfeeding, bottle-feeding and pumping)
Note that all material (other than downloadable material) is only accessible for 1 year.
For more inspiration, read my birth story here: How I had a natural and pain-free childbirth thanks to hypnobirthing.
Did you find it helpful? Pin It!