Pregnancy is an interesting time from every expecting mom. It brings so much joy and excitement, but can also be filled with lots of worry and a bit of anxiety about what's to come, particularly if it's your first pregnancy! Plus you have to deal with the pregnancy hormones with their emotional roller coasters, the sleepless nights, the horrible heartburn, the back pains, and so on.
Sometimes, all a pregnant woman needs to lift her spirit is a bit of a laugh and a reminder that she is doing an awesome job carrying a little miracle inside her belly 🙂
So, here's a list of 100 cute and happy pregnancy quotes for all expecting moms out there. Whether you are looking for something funny to put a big smile on your face and to add to your Pregnancy Survival Kit, something inspirational to remind you of the joy of carrying a baby inside of you, or if you are just looking for some quotes for your pregnancy announcement, I am sure you will find some sayings that resonate with you here.
And if you are going through an unexpected pregnancy and looking for some quotes to give you some reassurance that everything is going to be alright, then there's also a section with quotes just for you 🙂
Related: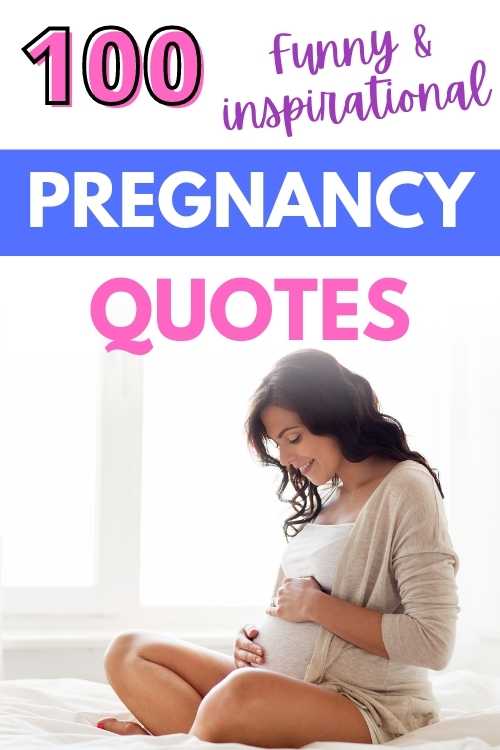 Funny Pregnancy Quotes
Let's start with some funny pregnancy quotes that are sure to make any expecting mom happy! Because, let's be honest, the only way to survive pregnancy is to find humor in all the little things.
From having to pee all the time to all the food cravings, the huge breasts, feeling like a stranded whale all the time, etc. I am sure I don't have to give you the whole list.
Related:
Just a word of caution: try not to laugh to hard, or your pregnant bladder might not cope and you could pee in your pants!
1) "Peeing on a stick and preserving that stick is the start of the many disgusting things you will do as a mother" – Unknown
 2) "Growing a baby makes me feel like a Superhero. A really tired, weak superhero who wants to eat all the time and isn't allowed to lift heavy objects" – Unknown
3) "At night I go to bed like a fairly normal person, but I wake up stranded, like a turtle upside down on its shell" – Unknown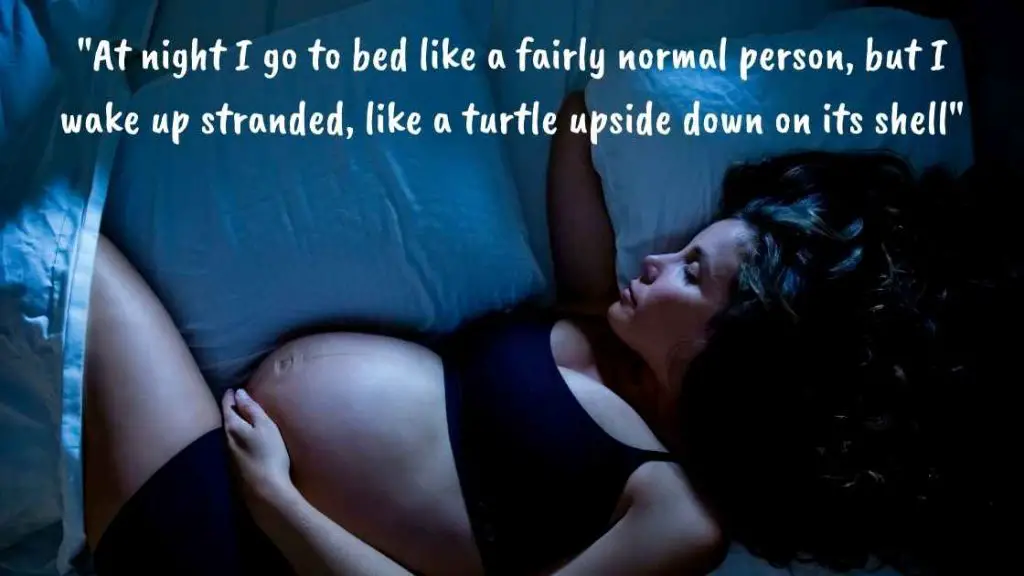 4) "Pregnancy is nine months of cheat days" – Unknown
5) "When your wife is pregnant don't eat the last ANYTHING" – Unknown
I can so related to this one … I was CONSTANTLY hungry when pregnant. I actually still am, even now that I am breastfeeding! My wife knew pretty well not eat the last chocolates in the pantry.
6) "Pregnancy is the happiest reason ever for feeling like crap" – Unknown
7) "People always say that pregnant women have a glow. And I say it's because you're sweating to death" – Jessica Simpson 
8) "I have two brains in my body, but I've never been so dumb" – Gloria in Modern Family
There's no denying: baby brain starts when you are pregnant! It's actually called "pregnancy brain" or "mommy brain" and it's often an early sign of pregnancy. So, if you are feeling a bit dumb, don't worry, you are not alone and it's 100% normal.
9) "Every four weeks I go up a bra size, it's worth being pregnant just for the breasts" – Natasha Hamilton
I honestly wasn't expecting my boobs to become so big when pregnant. I knew they were going to grow if I was going to breastfeed but, wow, they blew up during the second trimester!
I was pretty flat before pregnancy and I am not sure I liked my breasts being so big, as they were also quite sore. But definitely enjoyed having a bit more of a shape up there! The funniest feeling was having my breasts touching my belly 🙂
10) "Months have an average of 30 days, except the 9th month of pregnancy which has about 1,000 days" – Unknown
11) "If heartburn during pregnancy means you'll have a hairy baby, I'm about to give birth to Chewbacca" – Unknown
Hands up if you've heard that lots of heartburn means you baby is going to be born with lots of hair! My heartburn was pretty bad and my daughter was born with lots of hair indeed. But I also learnt that what you eat and how you eat can really affect your heartburn, so I soon discovered some good remedies to make it better and to prevent it.
Related: 20+ Remedies for Heartburn during Pregnancy (and Tips on how to prevent it)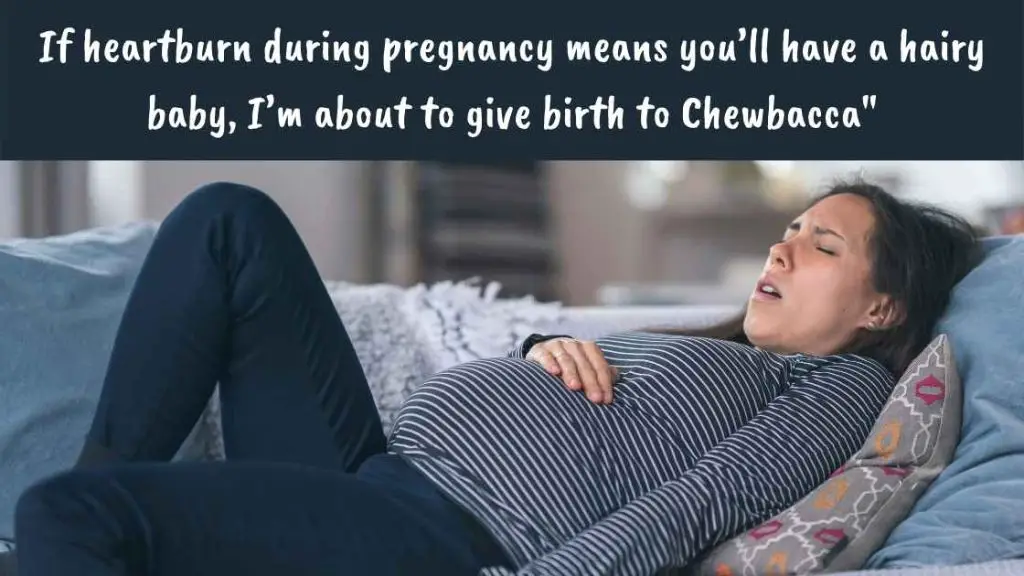 12) "Yes, please whine to me about how tired you are today. Are you growing a human? I don't think so. Now shut the hell up!" – Unknown
13) "Ask me the gender and due date one more time" – Unknown
This one really cracks me up. I honestly lost count of how many times people asked me. It was always the first question that everybody had for me when they find out I was pregnant: so annoying!
14) "Waiting for this baby is like picking up someone from the airport but you don't know who they are or what time their flight comes in" – – Unknown
15) "At 8 months pregnant, one does not simply roll over in bed" – Unknown
16) "If the baby can hear everything inside the belly, then I am pretty sure his first word is going to be f*ck" – Unknown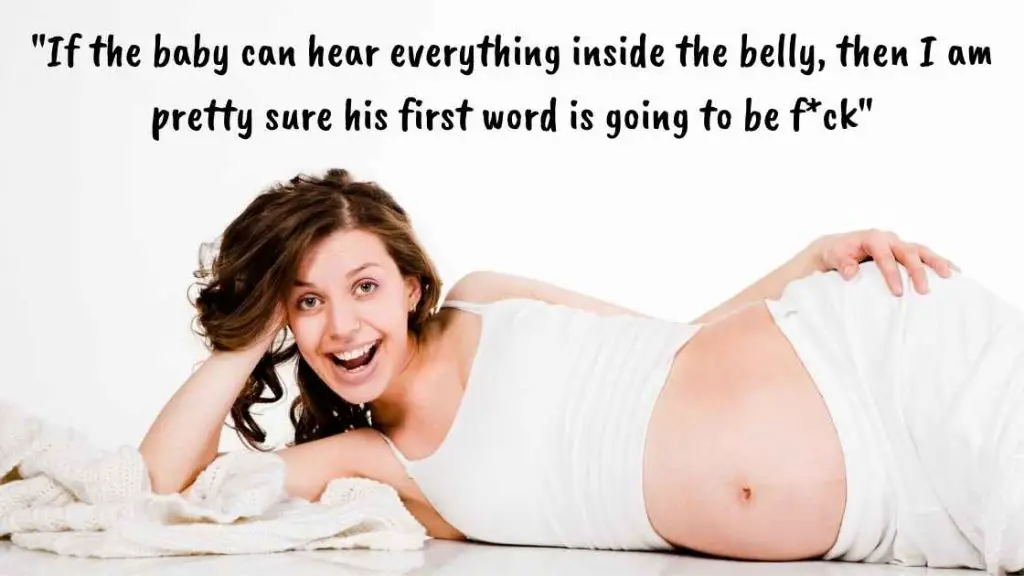 17) "Yes, I have gently placed my hand on my tummy and faked discomfort to get a seat on the subway" – Unknown
18) "The birth video they show in a birthing class can make a Quentin Tarantino film look like a Disney movie" – Unknown
So sad and true … I hate how there's still this big association between birth and pain. Birth really doesn't have to be this excruciating and dramatic event like it's usually portrayed in movies. And it doesn't have to happen with the woman lying on her back and legs up in the air!!
I have actually had the most amazing and peaceful birth experience thanks to hypnobirthing. And if you are a bit scared or anxious about the pain of birth, I really encourage you to look into hypnobirthing to calm your mind! Or you can have a read at these positive birth stories for some inspiration.
Related: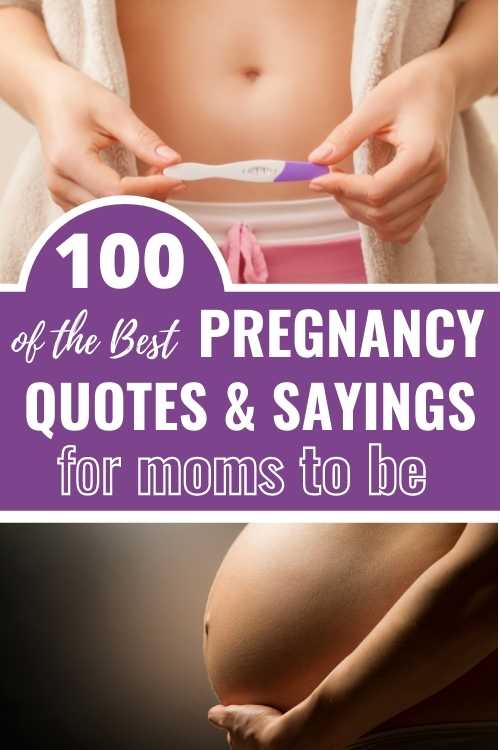 19) "The first sonogram pic is like a tourist photo of the leaning tower of Pisa. Everyone has one and it looks the same" – Unknown
20) "I haven't had alcohol in months. This is not a pregnancy glow. This is a detox glow" – Unknown
21) "Pregnancy brain is my excuse for everything I don't want to do" – Unknown
22) "I know my baby is going to be an over achiever. I reached my healthy weight gain limit in the first trimester" – Unknown
23) "Everybody leave me alone. I've had a busy day being pregnant and I have to do it again tomorrow." – Unknown
24) "I was told… there would be glowing" – Unknown
25) "Yes I'm positive there's just one baby in there. Can I throat punch you now?" – Unknown
26) "You know you are pregnant… When your in the kitchen cooking, drop something and stand there thinking "Do I really need that?" – Unknown
This was totally me, particularly towards the end of pregnancy when every time I had to bend down was such a huge effort. That belly really starts to get in the way during the third trimester!
27) "I am at that stage in my pregnancy where people are not sure whether to congratulate me or buy me a gym membership" – Unknown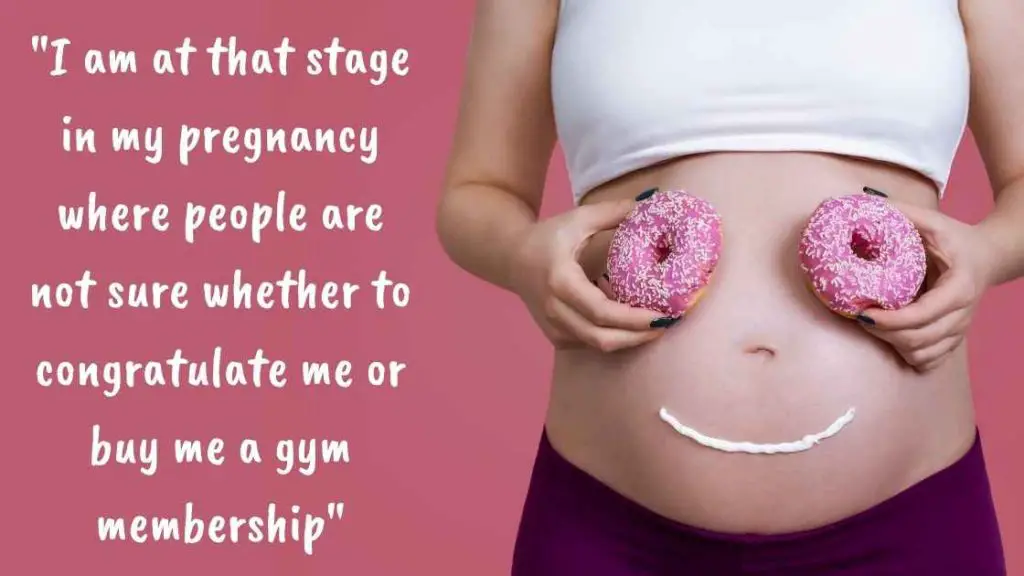 28) "Life is tough enough without having someone kick you from the inside." – Rita Rudner
29) "Wishing I could sleep, but someone is using my stomach for their own personal bounce house!" – Unknown
30) "Parenthood is the scariest "hood" you will ever be in" – Unknown
31) "You don't realize how many people your friends hate, until you have to name your baby" – Unknown
We purposely didn't reveal our baby names to anyone until our daughters were born. People seem to be very opinionated when it comes to baby names!
I remember it almost became a game with my mom and dad: they kept wanting to guess the name and were constantly giving me suggestions based on what they liked or didn't like. As if I cared about their opinion! 🙂
32) "Part of being a parent is rolling with the punches, so consider an unexpected pregnancy the universe's way of helping you to learn to do that" – Heather Wittenberg
33) "Think of stretch marks as pregnancy service stripes" – Joyce Armor
34) "Your pregnant elephant ankles will return to normal. Just hang in there" – Adriel Booker
35) "Of course I can do this. I'm pregnant, not brain-damaged. My condition doesn't change my personality"– Christine Feehan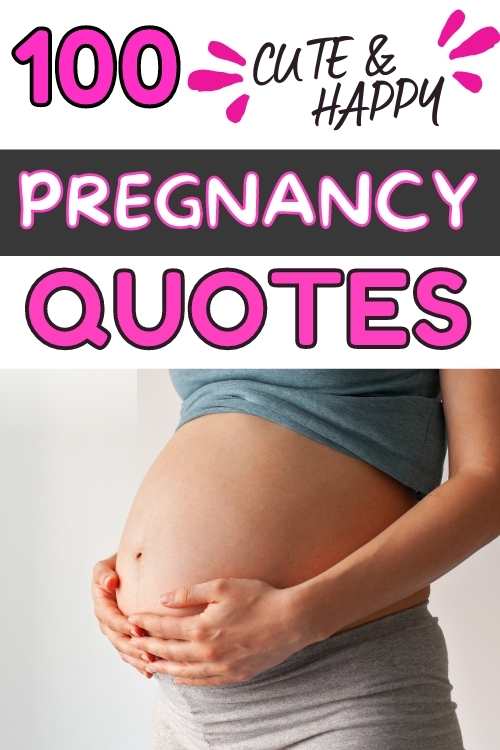 Pregnancy Quote about Peeing all the time
Frequent urination is often a strange early pregnancy sign and it's definitely a common symptom for all pregnant women towards the end of pregnancy! Baby is now taking up all the space in that belly and pushing hard on the bladder … I so don't miss all the trips to the toilet at night!
Not to mention when you sneeze hard and some pee comes out … there's just no way to avoid it, and there's a name for it. Keep reading 🙂
36) "To pee or not to pee? That is never the question. Pee" – Unknown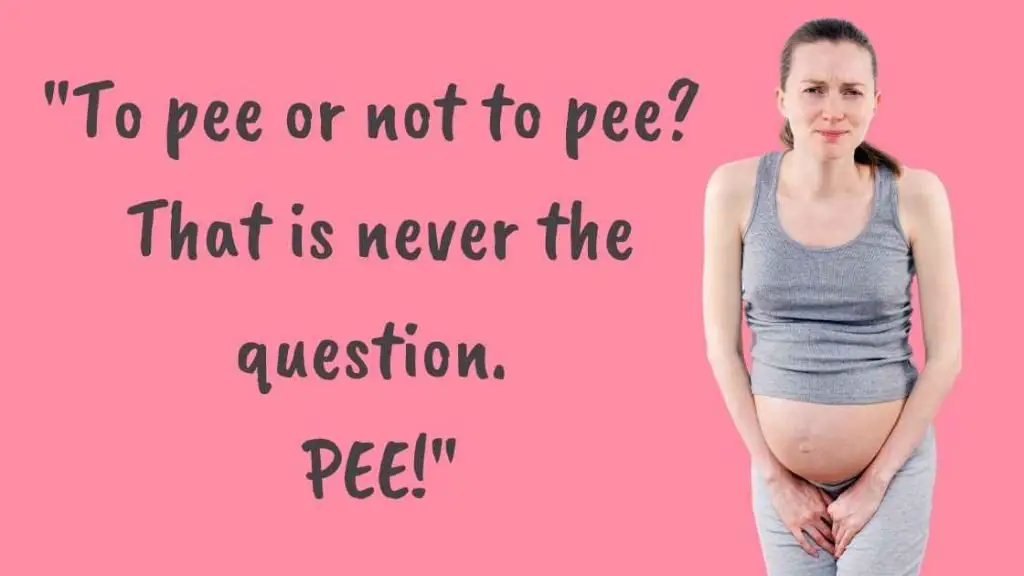 37) "Being pregnant has made me realize it takes talent not to pee yourself when you sneeze" – Unknown
38) "Sneezing for a pregnant chick is like playing Russian roulette; you never know when something's gonna come out" – Unknown
39) "Pregnancy: A condition that makes you pee when you laugh and puke when you cough" – Unknown
40) "It's a great thing about being pregnant – you don't need excuses to pee or to eat"― Angelina Jolie
41) "Drink. Pee. Eat. Pee. Sleep. Pee. Pee. Pee" – Unknown
42) "Get comfortable. Have to pee. Get really thirsty after you pee. Drink an entire cup of water. Get comfortable. Have to pee again. I give up!" – Unknown
43) "Peezing – sneezing and peeing at the same time" – Unknown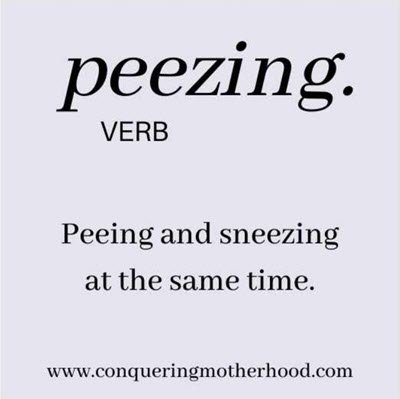 Pregnancy Hormones Quotes
Oh, got to love the pregnancy hormones and the mood swings they put expecting women through … I was extremely "fragile" while pregnant and my wife had to be very careful the whole time about what she was saying to me 🙂
44) "Warning: Due to the influence of pregnancy hormones, I could burst into tears or kill you in the next five minutes" – Unknown
45) "Hormones and no alcohol. Interact at your own risk" – Unknown
46) "Don't ask me why I am crying because I don't know" – Unknown
INSPIRATIONAL PREGNANCY QUOTES
These inspirational pregnancy quotes and both happy and cute, and really capture the beautiful (and sometimes crazy) journey that pregnancy and motherhood is.
If you are having a bit of a "down" moment and looking for a gentle reminder of what a great gift it is for you to be able to carry a child, then these quotes are perfect for you.
47) "A baby will make love stronger, days shorter, nights longer, bankroll smaller, home happier, clothes shabbier, the past is forgotten and the future worth living for" – Unknown
48) "Motherhood – It is a choice you make every day to put someone else's happiness and well-being ahead of your own, to teach the hard lessons, to do the right thing even when you're not sure what the right thing is, and to forgive yourself, over and over again for doing everything wrong" – Unknown
49) "My body has given me the greatest gift of my life" – Hilary Duff
50) "Even a good mom has bad days, great days, normal days, overwhelming days, perfect days, trying days, supermom days, just being-a-mom days, a whole lot of love and real and crazy motherhood day" – Unknown
51) "You will never have this day with your children again tomorrow. They will be a little older than they were today. This day is a gift just breathe and notice, smell and touch them, study their faces and little feet, pay attention, relish the charm of the present. Enjoy today" – Unknown
52) "You never understand life until it grows inside of you" – Sandra Chami Kassis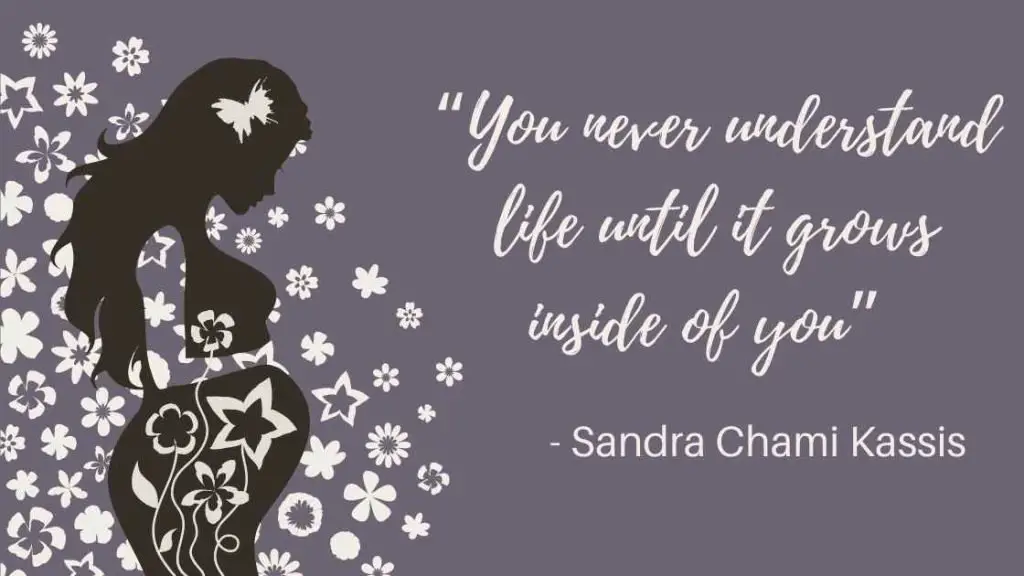 53) "Being pregnant is all about being fully alive, it is about being a complete woman, and it is a period of growing, transition, and of new beginnings in the journey of life" – Unknown
54) "Pregnancy is like the beginning of all things; wonder, hope, a dream of possibilities" – Unknown
 55) "Just when you think you know love, something little comes along to remind you just how big it really is" – Unknown
56) "It makes me feel like a woman. It makes me feel that all the things about my body are suddenly there for a reason. It makes you feel round and supple, and to have a little life inside you is amazing" – Angelina Jolie 
57) "Feeling fat lasts nine months but the joy of becoming a mom lasts forever" – Nikki Dalton
58) "It is the most powerful creation to have life that is growing inside of you. There is no bigger gift" – Beyonce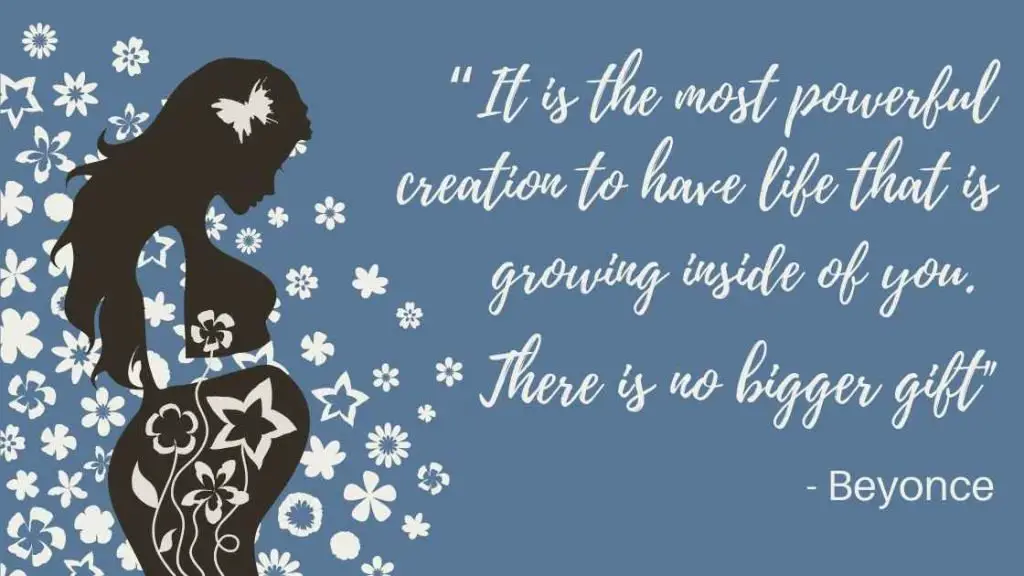 59) "In giving birth to our babies, we may find that we give birth to new possibilities within ourselves" – Myla and Jon Kabat-Zinn
60) "You are proof that love before first sight does exist" – Araceli M. Ream
61) "Being pregnant means every day is another day closer to meeting the other love of my life" – Unknown
62) "It's a really magical time, those first few weeks. It almost makes you wish you didn't have to tell anyone, ever. You could just watch your belly grow bigger, and no one would be allowed to ask you about it, and you would have your baby and a year later you would allow visitors to finally come and meet your little miracle" – Amy Poehler
I find this quote to be particularly powerful. Sometimes the first few weeks of pregnancy can be so stressful and full of anxiety: not telling anyone and being scared of having an early miscarriage. I remember I stressed so much about it until I was at least 20 weeks.
Instead, remind yourself that it is a magical time indeed. Watch your belly slowly grow, connect with your baby, and try to let all fear and worry fade away.
63) "A mother's joy begins when new life is stirring inside… when a tiny heartbeat is heard for the very first time, and a playful kick reminds her that she is never alone" – Unknown
64) "To be pregnant is to be vitally alive, thoroughly woman, and distressingly inhabited. Soul and spirit are stretched – along with body – making pregnancy a time of transition, growth, and profound beginnings" – Anne Christian Buchanan
65) "A baby is something you carry inside you for nine months, in your arms for three years, and in your heart until the day you die" – Mary Mason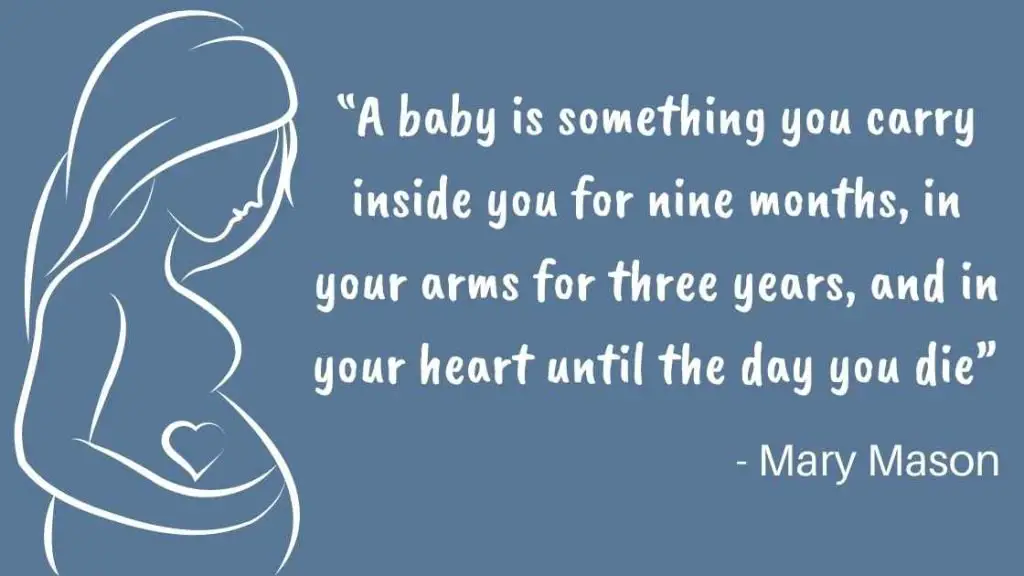 66) "What if I fail?" "Oh, but my darling, what if you fly?" – Erin Hanson
This quote is not exclusively for pregnant women, but I find it fits perfectly within these other inspirational pregnancy quotes!
UNEXPECTED PREGNANCY QUOTES
Not all pregnancies are planned, and an unexpected pregnancy often comes with a full range of emotions, from joy to panic. But it definitely doesn't mean you can't or won't be a good mom!
If you are struggling to find comfort with the uncertainty of this new path ahead of you, or need a reminder that everything happens for a reason and that you can do this, then these pregnancy quotes are just for you.
67) "A baby fills the place in your heart that you never knew was empty" – Unknown
68) "As much as you want to plan your life, it has a way of surprising you with unexpected things that will make you happier than you originally planned" – Unknown
69) "Sometimes you don't realize what is missing in your life until it arrives" – Araceli M. Ream 
70) "There are unplanned pregnancies, but there are no unplanned people" – Unknown
71) "Being a mother is not about what you gave up to have a child, but what you've gained from having one" – Unknown
72) "The most memorable moments in life are the ones you never planned" – Unknown
73) "Part of being a parent is rolling with the punches, so consider an unexpected pregnancy the universe's way of helping you to learn to do that" – Heather Wittenberg 
74) "Unplanned… does not mean unwanted or unloved. It just means life knew what I needed before even I did" – Unknown
75) "We must be willing to let go of the life we have planned, to have the life that is waiting for us" – Unknown
76) "Truthfully, being pregnant is changing me as a person. Each day is part of this amazing journey that has completely shifted the focus of my life and made me reevaluate my personal and professional goals" – Holly Madison
77) "No matter how bad my day's been, it takes one little kick to make everything feel alright" – Unknown
78)  "A new baby is like the beginning of all things – wonder, hope, a dream of possibilities" – Eda LeShan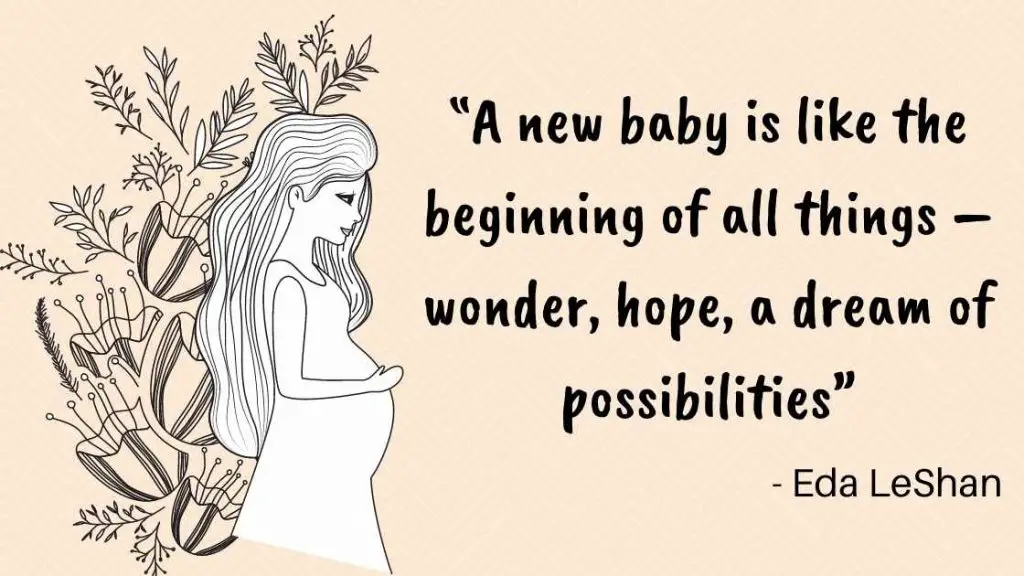 Other Cute & Happy Pregnancy Quotes
Here's some more cute and happy pregnancy quotes for you to enjoy while waiting for your little baby to join your life.
79) "You are pregnant and you are powerful. You are bold and you are beautiful. Go forward in your boldness, in your beauty and in your contentedness. Trust your body to birth and know that the collective power of women worldwide will be with you" – Unknown
80) "A mother does not become pregnant in order to provide employment to medical people. Giving birth is an ecstatic jubilant adventure not available to males. It is a woman's crowning creative experience of a lifetime" – John  Stevenson
81) "Carrying a baby is the most rewarding experience a woman can enjoy" – Jayne Mansfield
82) "Sometimes, when you pick up your child you can feel the map of your own bones beneath your hands, or smell the scent of your skin in the nape of his neck. This is the most extraordinary thing about motherhood – finding a piece of yourself separate and apart, that all the same, you could not live without"– Jodi Picoult
83) "Everything grows rounder and wider and weirder, and I sit here in the middle of it all and wonder who in the world you will turn out to be" – Carrie Fisher
84)  "It's double the giggles and double the grins, and double the trouble if you're blessed with twins" – Unknown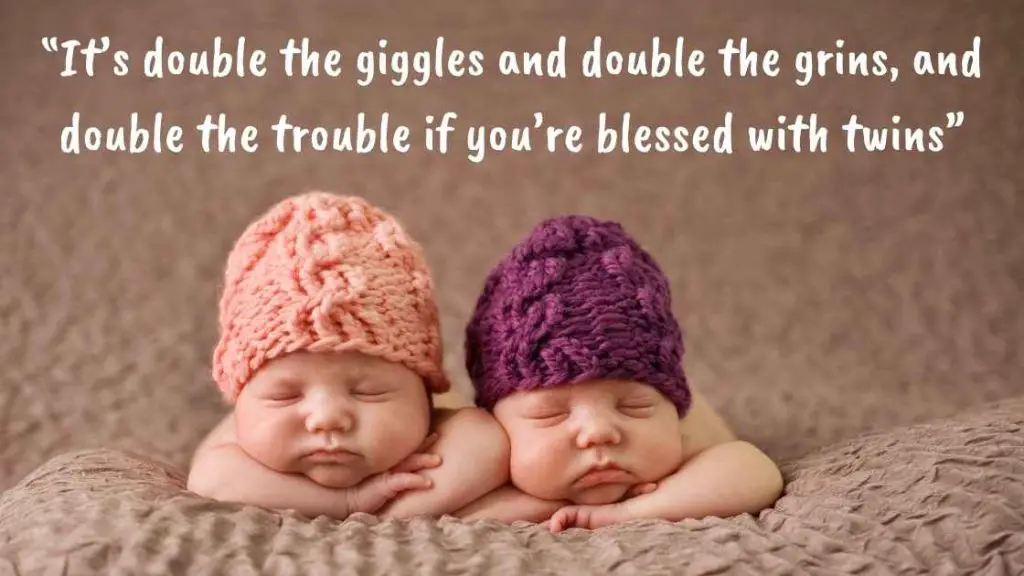 85) "Of all the rights of women, the greatest is to be a mother" – Lin Yutang
86) The most important thing she'd learned over the years was that there was no way to be a perfect mother and a million ways to be a good one" – Jill Churchill
87) "A ship under sail and a big-bellied woman are the handsomest two things that can be seen common" – Benjamin Franklin
88) "Babies are bits of star-dust blown from the hand of God. Lucky is the woman who knows the pangs of birth for she has held a star" – Larry Barretto
89) "Let us make pregnancy an occasion when we appreciate our female bodies" – Merete Leonhardt-Lupa
90) "The responsible woman in me is budgeting for groceries. The pregnant woman is going "Oooo! Chocolate Cake!"
91) "I'm pregnant not furry Don't pet me!" – Unknown
92) "Congratulations for getting pregnant. Enjoy the luxury of getting your husband's attention every time you make even a small sound – whether it is a painful moan or a smelly fart." – Unknown
93) "Having a baby changes the way you view your in-laws, I love it when they come to visit now. They can hold the baby, and I can go out."― Matthew Broderick – Unknown
94) "Pregnant women can easily become millionaires. They just need to charge $5 per belly rub" – Unknown
95) "Wow! My 9 Months of pregnancy went by very fast, said no one ever" – Unknown
96) "I'm growing a new life inside me what you doing?" – Unknown
97) "How to make your husband your personal servant for nine months? Get pregnant" – Unknown
98) "People rub a pregnant lady's belly like she is a Buddha and rubbing her belly will bring happiness, prosperity and good luck for them" – Unknown
99) "A pregnant lady's daily meals include pre-breakfast, breakfast, lunch, pre-dinner, dinner, dessert, dessert number 2" – Unknown
100) "Before you were conceived I wanted you. Before you were born, I loved you. Before you were here an hour, I would die for you. This is the miracle of Mother's Love" – Maureen Hawkins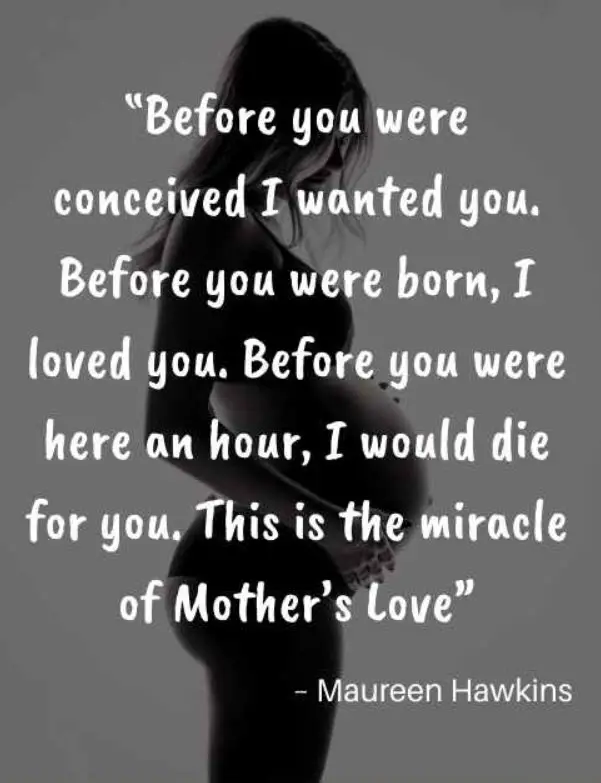 Cute & Happy Pregnancy Quotes: Final Thoughts
Whether you are feeling excited or anxious about your pregnancy (or a bit of both?), expecting a baby is truly one of the most magical times in life. So, I really hope these funny or inspirational pregnancy quotes made you forget for a moment about all the horrible pregnancy symptoms and worries.
Remember that, no matter how uncomfortable or uncertain pregnancy is, you are carrying a little miracle inside of you and you should try and celebrate that every single day. The pregnancy symptoms will go away, and most worries will disappear once you are holding your little one in you arms.
If you want to jump ahead and have a read at some short baby quotes for when baby is actually here, then also check out these baby quotes: including funny quotes, or quotes specific for baby boys, baby girls, or angel and rainbow babies if you are experiencing a pregnancy after loss.
Or, if you are looking for some specific funny pregnancy quotes about food cravings, also check these out.
Is it also time to announce your pregnancy to your family or friends on social media? Then look for some inspiration in these related posts:
Or are you getting closer to delivery date? Then some related articles to get you ready for birth and postpartum:
---
What did you think of the quotes and sayings above? Have you heard other cute or happy pregnancy quotes that are not included here and you think should be added? Then please let me know in the comments below, I would love to hear from you!
Or is there something in particular that you are struggling with in you pregnancy? Then please do reach out: don't keep it all inside! If you don't feel comfortable talking to the people around you, my door is always open and you can reach me at monica(at)conqueringmotherhood(dot)com.
Did you find this useful? Pin it!